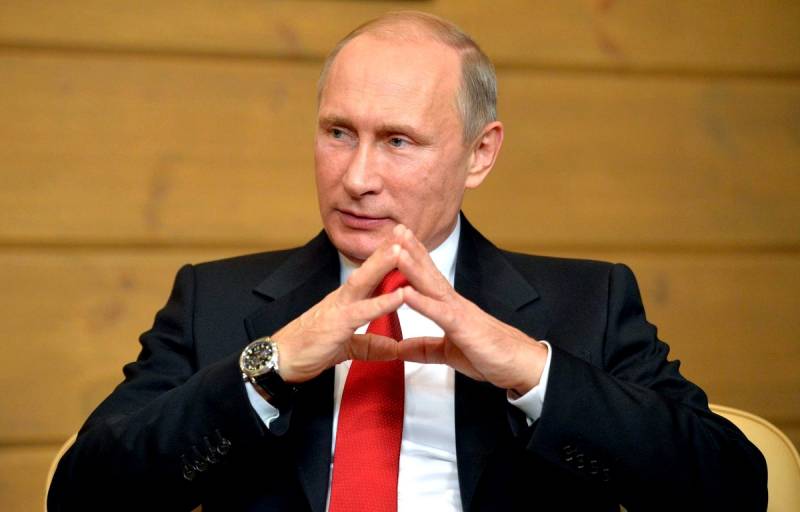 В
previous
In this article, I tried to draw your attention to how the rhetoric of the Russian Foreign Ministry changed at the end of 2021. More and more distinctly, metallic notes began to be heard in his voice, more and more it began to replace the Ministry of Defense, coming to the forefront of the war with the united West. It all began with Putin's speech at the expanded collegium of the Russian Foreign Ministry on November 18 last year, when he called on diplomats to intensify their efforts to convey Moscow's line to its sworn "partners". Putting a trolley with Lavrov in front of a heavy armored train of the Ministry of Defense, which, as you know, in our siding, installed a turret machine gun on it for better assimilation of the material, Putin tried in this way to convey to the collective West that it is better to negotiate with the Ministry of Foreign Affairs than with Shoigu ... We, too, do not have to regret it, since a month of negotiations is better than a day of war.
At the same time, both Lavrov and Putin drew the attention of our precious "partners" to the fact that they do not intend to conduct aimless, long-playing empty negotiations. Either the conversation is on the merits, or Russia will be forced to take military and military-technical measures. And here the eyes of the West widened, what does the Kremlin mean? What scares Moscow? Anyway, it is better to talk with Lavrov than with Shoigu. In the West, everyone knows very well how a diplomat differs from a general - if a diplomat should never say "no," then a general never says "maybe", only "yes" and "no". At the same time, from Biden's quick reaction, it became clear that he already knew exactly what he was scaring the Kremlin with. It was only a European and American man in the street who consumed the stale products of their own media, and were at a loss whether the possessed Putin would start a war in Ukraine or move his strategic missiles into the territory of the Republic of Belarus, conclude a military
political
an alliance with China or will it base its bases in Latin America in the soft underbelly of the United States?
No, guys, everything is much more prosaic and much more scary for the United States. You know very well that Putin does not waste his words. Bluff is not his method. If he is threatening, then he has a strong card up his sleeve. By the reaction of Washington, you can already judge for yourself how strong it is. Please note that in both cases, the initiator of the summits with the Russian Federation was the American side. What prevents Sleepy Joe from sleeping peacefully? I will talk about this a little later, but for now I would like to return to what forced Putin to such a diplomatic demarche. You must admit that only a person who has clearly calculated his actions and has chosen the most opportune moment can present ultimatums to Washington. Putin is just such a person.
Putin ferstein
A whole generation of politicians has already grown up in the West, which is simply not able to understand Putin and, accordingly, to calculate his actions. It is easier for them to declare him a fiend of hell, a man from a parallel reality, a paranoid, raving about the ideas of the revival of the Soviet empire, an apologist for the forces of Evil, and therefore an existential enemy of the collective West and all the forces of Good behind it, than to try to get to the bottom of the truth. I can help them, as well as everyone who has been unsuccessfully struggling with the mystery of Putin's personality for more than 20 years. Having started in 2000 with the question: "Hu of Mr. Putin?"
To all our sworn "friends and partners" in order to solve this problem, I would like to advise you to pay attention to some features of the psychological portrait of Putin, to whom a whole text was devoted (if desired
read
). I will not quote everything here, but I will give only a few psychological features of the President of the Russian Federation, so that you understand that he is not joking at all now, putting forward his outrageous, from your point of view, demands on the collective West. Everything is as serious as it can be.
Putin belongs to the category of ethical-sensory introverts (ESI) - the "Guardian" subtype (Dreiser, ISFJ). This is neither good nor bad, this is an objective fact, take it for granted. In the text given at the link, this psychotype is considered from all sides, here I will give only what is important for you to understand in order to understand the logic of its actions and accordingly measure the degree of threats for you personally.
Withstand, rarely plays ahead of the curve, waits until the critical point comes, but after it he acts backhand, extremely tough. Knows how to teach the offender a lesson, consistently increasing the force of pressure on him. Does not stop until he feels panic and a drop in the opponent's morale. He cannot be intimidated or provoked. He would never allow himself to be taken by surprise. Always ready for unforeseen circumstances. He remembers well the mistakes and shocks of the past, from which he quickly learns lessons. If he has already decided to take revenge, he will hit the enemy's most vulnerable spot.
I draw your attention to the fact that this psychotype never plays the first number, waits for the enemy's actions, is prone to patience, bordering on masochism, but after the enemy passes a certain critical point, it acts instantly, extremely decisively and extremely harshly (the socionics who make up this psychological portrait even used the word "backhand", and they wrote it, you yourself understand, not under Putin, but described a general tendency). Moreover, for the answer he chooses the most vulnerable point and never stops until the enemy is smeared on the floor. At the same time, ESI prefers to systematically increase pressure. No wonder Putin is compared to a boa constrictor. His proposals, each of which is worse than the previous one, are already legendary. Everyone knows about them, but they do not draw conclusions. Biden, in my opinion, is the first to take this factor into account.
By the way, Putin's training in martial arts also leaves an imprint on his behavior - he often uses the inertia of the enemy, putting him on the floor with minimal effort under the weight of his own weight. In the practice of judo and aikido, this is elevated to the rank of philosophy and general concept. At the same time, this psychotype cannot be intimidated or, more importantly, provoked. Anyone who invites Putin to the war with Ukraine should have taken this circumstance into account. Moreover, his rebuff is always proportional to the degree of aggression. Better not to tempt!
And what is equally important, ESI is always ready for unforeseen circumstances and learns from its own mistakes. Therefore, the Maidan in Belarus was doomed. Putin has learned from the Ukrainian Maidan. He will not repeat such mistakes again. The enemies of the Russian Federation need to change their tactics.
Vyshinsky's case
Now that you have already understood that Putin is not joking, I wanted to explain why he chose the tactics of public ultimatums. Agree, a rather dangerous tactic - what if they refuse? It is one thing when they refuse quietly, under the carpet, it is quite another thing when it is public, in front of everyone. Even the impenetrable Putin may not survive such reputational losses. Why take such a risk? After all, Putin has never been inclined to actions of an adventurous nature and has not been previously noticed in the craving for unjustified risks. This means that it was impossible to act differently, and if he did it, then the risks were calculated. This means that Putin has weighty arguments up his sleeve that cannot be overcome. Yes, there is, but about them a little later.
In the meantime, I wanted to explain why Putin made such a diplomatic demarche, using the example of our recent history, and more specifically, using the example of Vyshinsky's incident. You all know that on April 4, 1949, a military-political NATO bloc was created with the aim of protecting Europe from Soviet influence. Immediately after its creation, it included 12 countries - the USA, Canada, Iceland, Great Britain, France, Belgium, the Netherlands, Luxembourg, Norway, Denmark, Italy and Portugal (now there are already 30 NATO members!). Throughout the history of NATO, the Soviet Union tried to join it several times. The first time this happened in 1949, even before the creation of the block. Then the Minister of Foreign Affairs of the USSR Andrei Vyshinsky, mediated by the British Communist Party, sent a note to London with a proposal to discuss Moscow's participation in organizing the ideological predecessor of NATO - the Western European Union. A negative answer then allowed Stalin to call this bloc "a dig under the UN."
The second time the USSR thought about joining NATO already in 1952, after Turkey joined it, which created a threat to the USSR from the south. During a meeting with the French ambassador Louis Joxes, Stalin, having heard that President Charles de Gaulle viewed the alliance exclusively as a peaceful organization, ironically asked Vyshinsky: "Should we not join NATO then?" But then it did not come to filing an application.
For the third time, everything was already official. On March 31, 1954, the USSR submitted an official note to the governments of the United States, Great Britain and France with a petition for membership in the North Atlantic Alliance. The message recalled that it was the formation of military blocs that preceded both world wars. By approving the Soviet application, in Moscow's opinion, the Western powers would demonstrate the peaceful goals of the project, and not a clear orientation against the USSR, of which they were reasonably suspected. Simultaneously with the USSR, the Ukrainian SSR and the Byelorussian SSR submitted separate applications for NATO membership. It would be funny if Ukraine was accepted then, having refused the USSR and the BSSR. But at that time the West did not think of this before. The Soviet initiative was categorically rejected, and as an excuse it was proposed that we leave Germany and Austria, abandon military bases in the Far East and sign disarmament agreements. Since this counter-proposal was initially impracticable (which the West knew very well about!), A constructive conversation did not work out.
But the USSR did not count on the construct at all. He pursued completely different tasks. In the West, this was called the binary trap of Molotov (then our Minister of Foreign Affairs). As the American press wrote at that time, "Soviet diplomacy, headed by Vyacheslav Molotov, played a cunning combination, any outcome of which was beneficial to the USSR in its own way." Indeed, in the event of a positive response, the Soviet Union not only stood on one side with its recent adversaries, but also acquired the ability to "expose NATO's true aspirations from within." With a more readable refusal of the West to take Moscow into its command, it could declare provoked isolation and get an excuse to create its own military organization. Which, in fact, happened in 1955, after the FRG joined the North Atlantic bloc. On May 9, West Germany became a member of NATO, and on May 14, the Warsaw Pact Organization appeared in opposition to it, which included 8 countries - Albania, Bulgaria, Hungary, the German Democratic Republic, Poland, Romania, the USSR and Czechoslovakia.
I have brought these historical parallels here in order to show the respected assembly what goals Putin pursued by publicizing his proposals to the West. With this move, he drove him into a trap, akin to the Molotov binary trap. And one cannot refuse so as not to be accused of the aggressiveness of its intentions, because Russia proposes to disarm both sides and retreat to the previous pre-confrontational positions, but it also does not work out to agree with Moscow's proposals without losing face, for the States this means revising the results of the Cold War, in which they consider themselves winners, which is unacceptable for them under any sauce. Putin actually puts Biden on a twine. Sleepy Joe has only one way out - to offer, in response, deliberately impracticable conditions for Moscow. But Putin has provided for this option, in this case he reserves the right to retaliate military and military-technical nature. And this is worse for the States than even the loss of face, take my word for it. Only you do not know about them, and Joe's grandfather is well informed about them. That is why he agrees to negotiations without any preconditions. Now Putin's task will be to solve his own problems and to allow Grandpa Joe to save face.
In order not to be accused of being unfounded, some of these measures of a military and military-technical nature are being discussed, I will cite here as a hint an anecdote from the period of the Sino-Vietnamese armed confrontation.
TASS report: "Today the Soviet tractor Belarus, peacefully plowing a Vietnamese field, was fired upon by Chinese extremists. To which he responded with a salvo of three ballistic missiles and quickly disappeared into outer space. The collective farm chairman, Major General Sinitsin, said that from now on, such incidents will be resolved with the help of Soviet Niva vertical take-off combines. "
From this anecdote to the quick-witted reader, something already becomes clear. At least two things. Uncle Vova has something that Grandpa Joe knows about and that keeps him awake. Moreover, Uncle Vova does not hide it. At least personally, I heard it from him twice. Sergei Shoigu and the chief of our General Staff, Valery Gerasimov, announced this several times. At the same time, for all the distrustful, a video was attached (how the video differs from cartoons, you know!). Moreover, Putin has twice publicly stated why he would be forced to take these measures. Again, in plain text (I will attach the video in the next text). Putin always plays openly. The opposing side simply left him no other option - behind, as Putin said, Moscow. And it was not a figure of speech. Why you did not pay attention to these words, I do not know.
I just know something that the United States has, and how they can really threaten Moscow, moreover, the word Moscow is not a generalized image of Russia, but a very specific city, the capital of the Russian Federation. The only thing the United States lacks is time. And Putin will not give them this time. That is why events are now spinning at such a frantic speed. That is why Putin does not give time to think. Either now we are theirs, or then they are us. If for this it will be necessary to start a war in Ukraine, we will start it without even thinking. We have no other choice! About all the details next time.
Yes, I almost forgot, the second thing that had to be understood from the above joke is that China is not our friend at all. So, a temporary ally. He will not fight for us in any case. Will sit and wait to see how our war with America will end. America, too, is not going to surrender at our mercy. If in order to win she has to start a war in Ukraine with the hands of our non-brothers, she will start it, too, without hesitation. This is the least that they can donate. Moreover, they will not need Zelensky's consent for this at all. The war will be started by completely different people who do not obey this clown. But more on that in the next text. Not saying goodbye.