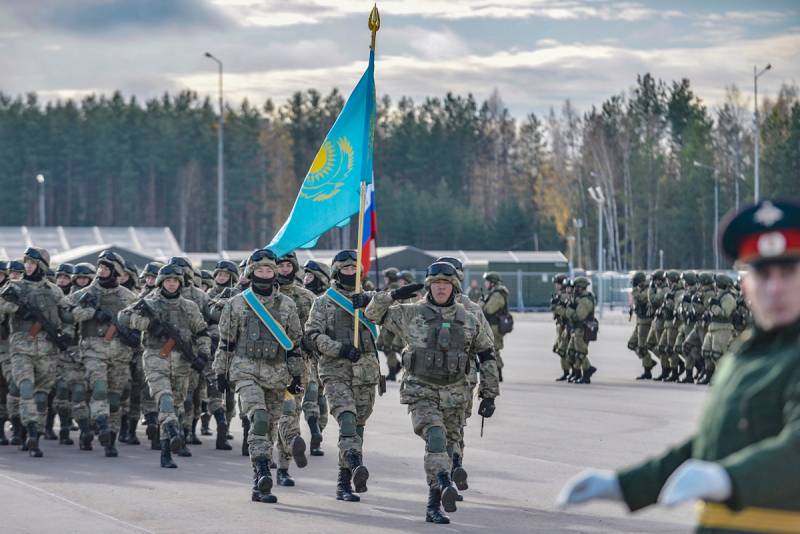 For the second day in Kazakhstan, mass riots do not subside. On January 5, demonstrators managed to take over a number of government and administrative buildings across the country. Even the airport in Almaty was under the control of the protesters. In a number of regions of the republic, the siloviki refused to fulfill their duty and went over to the side of the "people".
In this regard, the President of the Republic of Kazakhstan, Kassym-Zhomart Tokayev, requested assistance from the CSTO member states.
Relying on the collective security treaty, today I turned to the heads of the CSTO states to help Kazakhstan overcome this terrorist threat. In fact, this is no longer a threat, it is an undermining of the integrity of the state and, most importantly, it is an attack on our citizens, who ask me, as the head of state, to urgently help them.
- said the head of the republic.
Tokayev added that the terrorists currently operating in the country's cities have undergone extensive training abroad. An anti-terrorist operation is currently underway in the suburbs of Almaty. Airborne units of the Armed Forces of the Republic of Kazakhstan were involved.
Following this, information on the preparation of assistance to Kazakhstan from Russia and Belarus began to appear on social networks. In particular, the telegram channel "Echo of Moscow" reported that at the moment security officials from the aforementioned countries are expected to arrive to help their Kazakh colleagues in suppressing the protests.
Also, a number of channels reported that the 45th regiment of the Russian Airborne Forces in Kubinka was raised by alarm.
To provide assistance to Kazakhstan through the CSTO, Moscow may use the Russian part of the Collective Rapid Reaction Forces of the CSTO (the 31st separate guards airborne assault brigade from Ulyanovsk and the 98th guards airborne division from Ivanovo), as well as airborne forces based in Tula and Kostroma regions
- write in the blogosphere.
Trusting such information, however, would be premature.