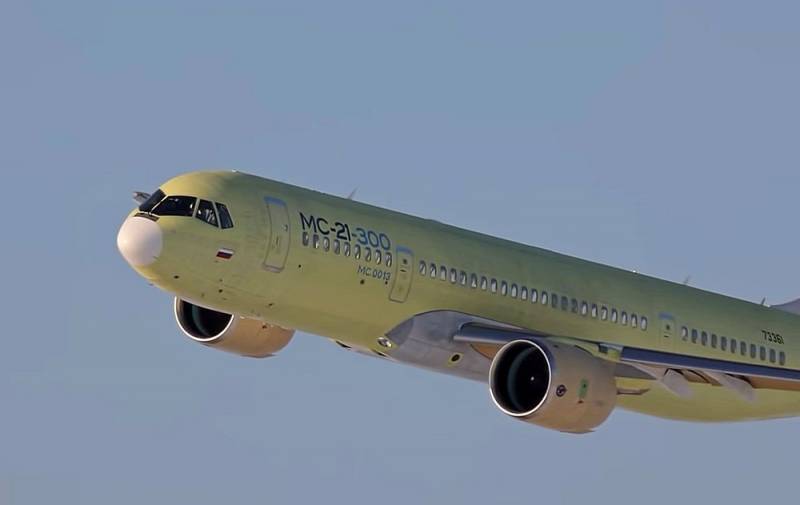 The head of the Russian state corporation Rostec, Sergei Chemezov, during a conversation with Prime Minister Mikhail Mishustin, announced the serial production of a new generation MC-21 medium-range aircraft from 2024. Moreover, the plane will fly on wings and a Russian-made engine.
According to Chemezov, the corporation will continue testing the aircraft this year and next. In 2022, the MC-21 will take off with a Russian wing made of composite materials, but with an engine made in the United States. In two years, the production of the aircraft will begin from completely Russian components.
Moreover, every year the Russian Federation will increase the rate of production of a medium-haul liner. So, in 2023, 6 copies of the MS-21 will be produced, in 2024 - 12, in another year - 32, and in 2027, 76 aircraft will be produced at the facilities of Rostec.
The capacity of the modernized MS-21 is from 163 to 211 people. The need for a domestically produced wing arose after Western sanctions were imposed on AeroComposite, which made it impossible to use foreign components. The first flight with the Russian wing of the MS-21 was made at the end of 2021.