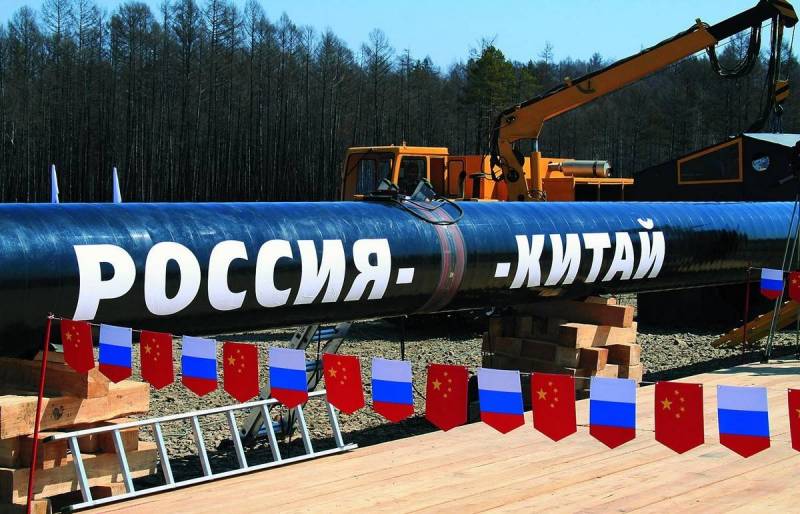 Russian President Vladimir Putin agreed with Chinese President Xi Jinping to lay the Power of Siberia-2 pipeline, which beat Europe. Anthony Ashkenazy, a columnist for the British newspaper Daily Express, reported this in his article.
Moscow wants to supply European consumers with more "blue fuel". However, certification of the completed and ready-to-operate Nord Stream-2 gas pipeline with a capacity of 55 billion cubic meters. m of gas per year now
suspended
and at a time when Europe itself is experiencing an energy crisis.
Therefore, Russia wants to continue diversifying the supply of its energy raw materials, and now it is close to concluding another gas transportation deal with Beijing. According to preliminary data, volumes of "blue fuel" comparable to the capacity of the Nord Stream-2 pipeline running along the bottom of the Baltic will be pumped through the new gas pipeline.
The agreement will double exports to China, annually transporting up to 50 billion cubic meters. m of gas through the new Power of Siberia-2 gas pipeline
- the author specified.
We remind you that in mid-December 2021, the Russian leader, following a meeting with Mongolian President Ukhnaagiin Khurelsukh, announced that a technical
economic
feasibility study for a gas pipeline project from Russia to China through Mongolian territory. The highway can become a backup to the Power of Siberia and a continuation of Power of Siberia-2, its optimal route and length have been determined.