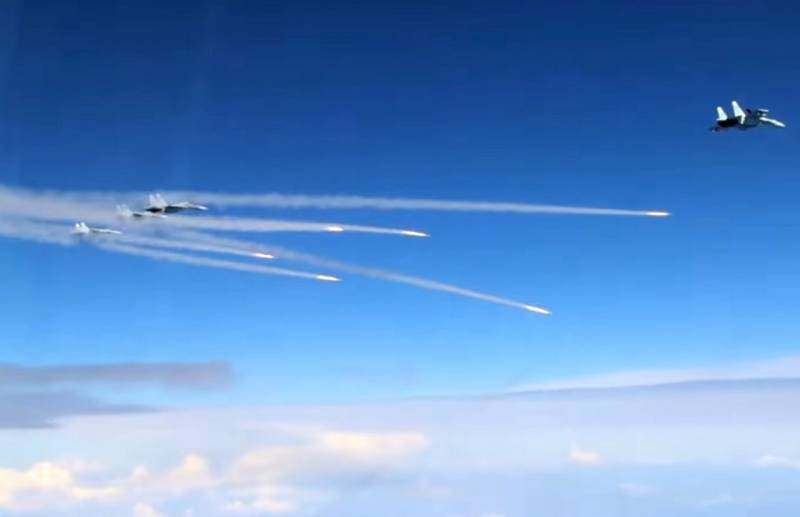 A video appeared on the Web showing the simultaneous launch of eight air-to-air missiles from four Su-30SM fighters of the Russian Aerospace Forces flying over the clouds. The video was posted on January 4 on the aviation YouTube channel Fighterbomber.
Where and when the recording was made is unknown. However, it is clarified that missile launches were carried out at a small-sized aircraft (length 1167 mm) M6 target, which simulates air targets. M6 targets are manufactured by STANKOMASH LLC (Chelyabinsk), they are designed to assess the combat effectiveness of various aircraft weapons and air defense systems.
The footage shown impressed the Russians, sparking real interest among social media users.
Count the missiles and divide by two. Almost always true. The defeat coefficient is less than one - it means that two products are needed for a guarantee per target.
- Dmitry Ryabchun believes.
Coolest video! Why don't I see something like this on the official channel of the RF Ministry of Defense?
- asks Maxim Vakhrameev.
The video, of course, is not new, but you can watch it forever.
- noted Vitaly Romanov.
Very impressive, I have never seen this, usually one-time launches, tk. a rocket is a very expensive thing. Although, this is already alarming that our pilots are preparing for a battle with a group of targets, that is, they are practicing group air battles at a long distance
- Sergey Wigwam shared his opinion.