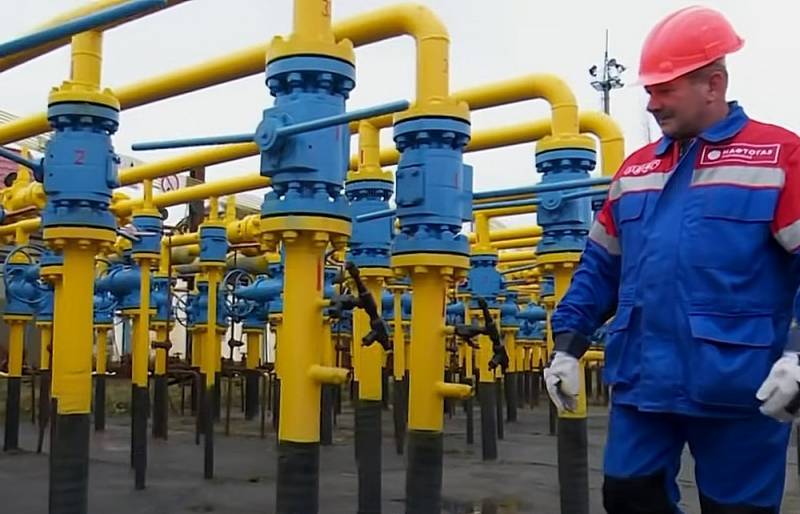 The situation in the energy sector of Ukraine is getting more complicated. This can be judged by the statements of former and current functionaries familiar with the situation in the industry.
For example, the ex-head of the Russophobe company Andrey Kobolev believes that Kiev will have to start illegal selection of Russian natural gas pumped through the Ukrainian territory to the European Union. Ukraine will be forced to take such measures if it turns out to be unable to ensure the supply of imported "blue fuel" to cover daily deficits. He made a similar development of events in an interview with the Internet edition "Mirror of the Week" (ZN.UA).
Kobolev clarified that the scenario described above will become reality when the consumption of the mentioned energy raw materials reaches the February 2020 indicators. NJSC Naftogaz of Ukraine will simply not be able to meet the existing demand for gas within the country due to a shortage of import capacities from the EU and its own reserves, after which it will start withdrawing Russian gas from the "pipe".
It is not difficult to predict the reaction of Russians to the theft of gas: the stop of transit through the territory of Ukraine and the immediate termination of the current contract
- said Kobolev.
He added that all this will speed up the commissioning of the Nord Stream-2 pipeline, after which PJSC Gazprom will refuse to use the Ukrainian gas transportation system with the "tacit consent" of the West.
Note that in mid-December PJSC Gazprom
reported
, which pumped through the Ukrainian territory 40 billion cubic meters provided for by the agreements. m of gas in 2021.