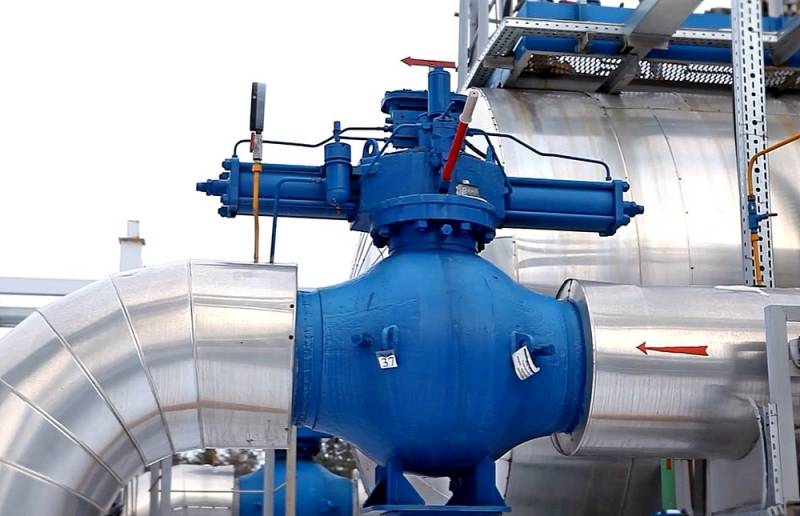 The difficult year 2021 is behind us. It is customary to wish in the New or Coming Year to solve all sore problems, but, alas, this is not always possible. The world energy crisis, for example, has not been canceled, the prices for gas, coal and even wood chips are only growing and may set new records this February, if it turns out to be especially frosty. Then $ 3000 per 1 cubic meters of gas will not be something incredible.
$ 3000 in the winter of 2022 after $ 30 per 1 cubic meters in 2020 can break not only stereotypes, but perhaps even the psyche of some consumers. However, under a certain set of circumstances, it is possible to set such price records. Ukraine can play a key role in this "gas drama".
"Breaking templates"
Usually, the European gas market functions as follows: in the summer season, traders buy "blue fuel" at reduced prices in order to pump it into underground storage facilities and resell it at a higher price during the heating season. But in 2021, the well-oiled scheme broke down.
Gas prices began to rise noticeably already last spring. In the summer, the Europeans turned up their noses from him at a price of $ 500 per thousand cubic meters, considering such high prices to be a temporary anomaly, and by the fall they were already tearing their hair out. The historical record for the cost of "blue fuel" in the EU was set even before the start of the heating season. With the first frosts in December 2021, the ceiling of $ 2150 per thousand cubic meters was broken, which previously seemed unthinkable. Now they are talking about a new level of $ 1. How can this be possible?
The problem is complex, and the main factors that led to the energy crisis are still relevant. Own gas production in Europe is declining, and under aggressive pressure from green lobbyists, companies are simply afraid to invest in geological exploration. The stake on renewable energy sources has already shown its ambiguity. It turned out that wind generators lose a significant amount of their efficiency in frosty or light windy weather. At the same time, Gazprom, which is pushing for certification of its long-suffering Nord Stream 2 pipeline, took a rather unusual position: to supply gas to the EU exactly as stipulated in the agreements, but not more, which exacerbated the problem of energy shortages in the Old World. Also, American "allies" showed themselves in all their glory, which instead of Europe sent their LNG tankers to Southeast Asia, where there are no fewer problems, but gas is even more expensive. Nothing personal, just business.
And which of the above factors have ceased to be relevant in 2022? In general, everything remains the same. The certification process for the Russian-German Nord Stream 2 gas pipeline is deliberately delayed. Eurobureaucrats continue to insist on accelerated "decarbonization"
economics
... American LNG is booming in Asia. It will be good if the breeze blows harder. However, things can go really badly if additional factors play a role.
"Breaking the bottom"
Let's imagine a situation in which the cost of 1 cubic meters of gas reaches and exceeds $ 3000. What needs to happen for this?
On the one hand, severe frosts should begin in February, but if they return in March, everything in Europe will be very bad. The fact is that by that time gas reserves in European UGS facilities will be exhausted, they will need to be replenished somewhere and somehow urgently.
On the other hand, this is where the "Ukrainian factor" can play its role. Things in poverty-stricken Square are even worse than in prosperous and well-fed Europe. Kiev may simply not have enough money to buy Russian gas from its neighbors, which is resold to it at a premium, and from the Europeans - physically the gas itself for Ukraine. Of course, nothing will be able to deter the Ukrainian leadership from "unauthorized selection" of gas from the transit pipe, in other words, from the usual theft. However, this time Gazprom's reaction may turn out to be too harsh, as the ex-head of Naftogaz Andrei Kobolev stated bluntly:
It is not difficult to predict the reaction of Russians to unauthorized selection (or, more simply, theft) of gas: stopping transit through the territory of Ukraine and the immediate termination of the current transit contract signed in December 2019.
That is, in response to the theft of its fuel, Independent Russia may stop exporting through the Ukrainian GTS altogether. This could be an extreme argument in lobbying for Nord Stream 2.
So it's unthinkable? Yes, easily! With the confluence of these factors, the price tag for "blue fuel" may well break through the level of $ 3000 per 1 cubic meters.