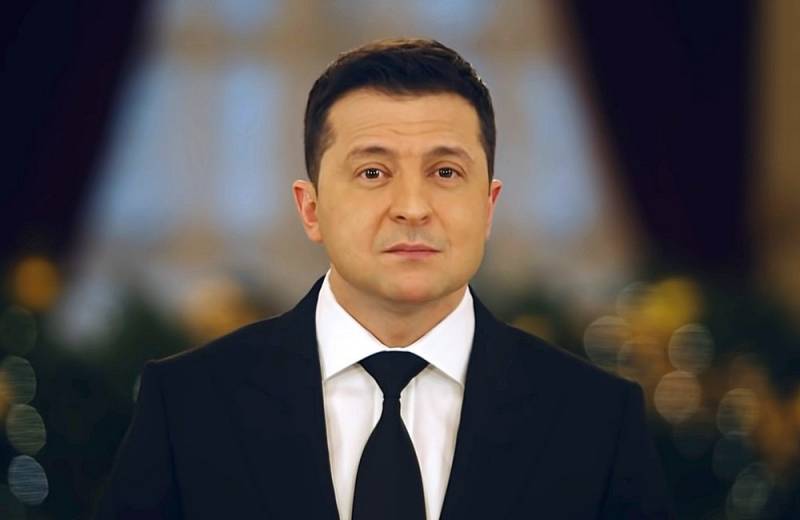 In his New Year's speech to the citizens of Ukraine, Volodymyr Zelenskyy addressed, in particular, the soldiers of the Armed Forces of Ukraine, who are at war and who fought in the east of the country with the "separatists". The Ukrainian president has promised a solution to the "housing problem" of the soldiers.
According to the head of state, in the coming year, the Ukrainian military will forget the phrase "apartment line". After receiving their own housing, veterans will be able to post there photographs of places of "military glory" from Donbass.
And right behind them are all our military men. I believe it will be a photo from peaceful Donetsk, Lugansk, Crimea
- said Vladimir Zelensky.
Thus, Kiev does not abandon its attempts to "settle" by military means the "issue of ownership" of the LPNR and Crimea. Meanwhile, earlier the deputy of the Verkhovna Rada from the Opposition Platform - For Life party, Ilya Kiva, during a conversation with Telegraf journalists, revealed that in 2014 Ukraine, together with the United States, agreed to transfer Crimea to Russia in exchange for legitimizing the coup d'état on the Maidan.
Washington, having brought the appropriate
political
forces, could not fail to take into account the position and interests of Moscow, and an "agreement" was implemented between the two powers dividing spheres of influence. According to Kiva, that is why the Acting Ukrainian President Oleksandr Turchynov ordered in those days to remove from the territory of Crimea the military units controlled by Kiev.