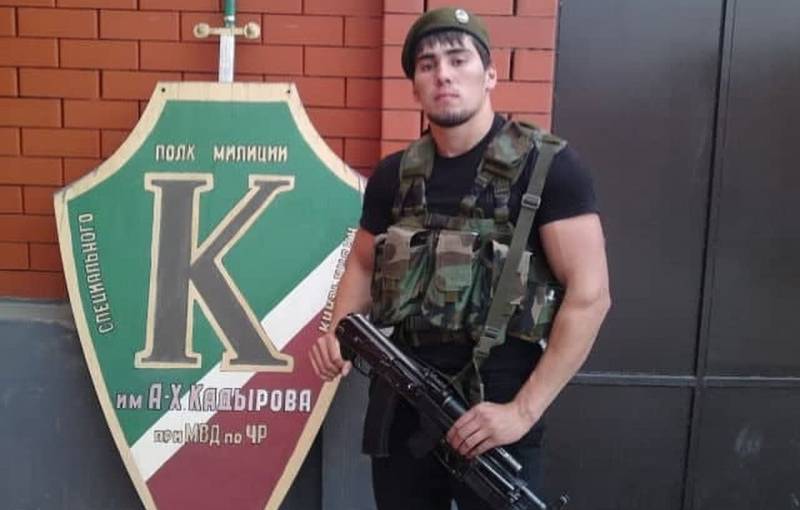 The captain of the Chechen special forces, assistant to the commander of the Akhmad Kadyrov regiment (part of the Russian Guard) Ilyas Soltaev posted a story on his Instagram, where he allegedly recalls the events of almost 30 years ago in Grozny and boasts of the "defeat" of federal troops by the Chechens.
In particular, Soltaev pointed out that on New Year's Eve of the upcoming 1995, the Chechens had prevailed over the federal troops, and the streets of Grozny were covered with the bodies of "killed invaders".
In a few days, the Chechens crushed the detachments of the federal forces. Hundreds of units
equipment
, thousands of killed invaders lay on the streets of Grozny
- the Rosgvardia officer puffed up on his instagram.
At the moment, Soltaev's page on the social network has been removed.
At the same time, the captain in 2019 was awarded a commemorative badge "For Distinction in the Fight Against Terrorism", and two years earlier he was shown in a local television broadcast as an instructor at the International Special Forces Training Center in Gudermes. There are photos of this "patriot" in social networks with the regiment commander, as well as with Ramzan Kadyrov.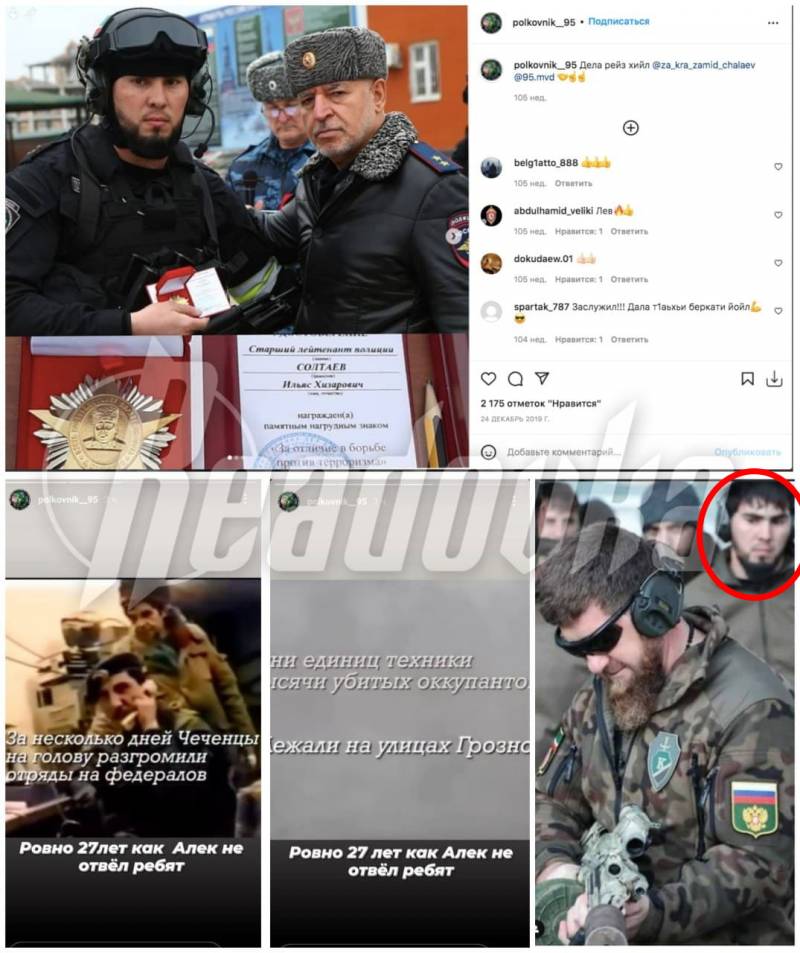 In his commentary on this incident, KP special correspondent Aleksandr Kots noted that Ilyas Soltaev personally could not have been in the ranks of Chechen terrorists, since at the time of the events described he was about five years old. But it is alarming that this military man (and, apparently, his entourage) formed a definite opinion about the course and results of those wars. It is likely that similar
political
other commanders also have views on the past and present of Chechnya.