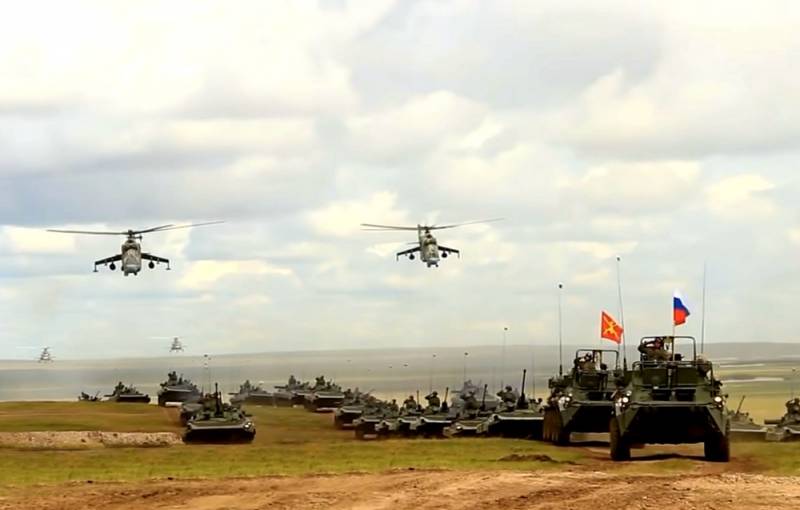 An interesting discussion unfolded on the official YouTube channel of the Fox News television company, where the invited expert could not intelligibly answer the question of why the United States would interfere in the Russian-Ukrainian conflict.
So, to a direct question
news
leading, and what America cares about that region in general, and whether everything that happens is the business of Europeans, political scientist Dan Hoffman gave a rather unusual answer. Starting with the fact that "Russia is the American problem," and ending with the listing of highly dubious accusations, such as cyberattacks and interference in the US presidential elections in 2016.
In the comments section, many users met this approach with bewilderment and did not skimp on criticism.
Below are some of the comments:
We were unable to defeat even a handful of Stone Age Aborigines in Afghanistan. Russia sees how important Ukraine is to issues of its own defense, and it has close historical ties with that country. Ukraine is the red line that Russia is ready to fight and die for. The question arises: are we ready? How many Americans are we willing to sacrifice for a relatively poor Eastern European country that has never been in our sphere of influence? We are tired of wars. For heaven's sake, stop interviewing these CIA phantoms and focus on our own country and its borders.

- commented Richard Powell.
To be honest, I found his answers to the question of why America should intervene murky. They sound almost as dubious as any other equally vague answer to the question of global
policy
USA, what I've heard in the last 40 years
- confessed William O'Braidislee.
I do not think that Putin is bluffing, and if he is desperate, he will definitely do something! I hope and we know what we are doing! If he [Putin] does find his ace, we'd better be careful! Keep your friends close and your enemies closer!

- noticed a certain Mark Hayes.
Putin is trying to protect his country from the aggressive pressure of NATO. If you look at everything that happens from Putin's point of view, it is no different from how we acted when the USSR deployed missiles in Cuba. I recall that we called that moment a crisis. But when we do this to another country, then the blame is only on that country.

- recalled Rise of the Libertarian.
Isolate Russia from Visa and Mastercard systems, as well as from the World Bank. Their planes will be banned from refueling abroad. Cut them off from the IMF too

- demanded Joseph T pg.
America must stay away from overseas affairs. Let the locals decide something there, since it is so important to them. And we, having just left the lost war in Afghanistan, where we have been stuck for 20 years; for some reason we are trying to threaten Russia. Whenever something happens, America always tries to get into the thick of it

- complains the user Deez Nutz.