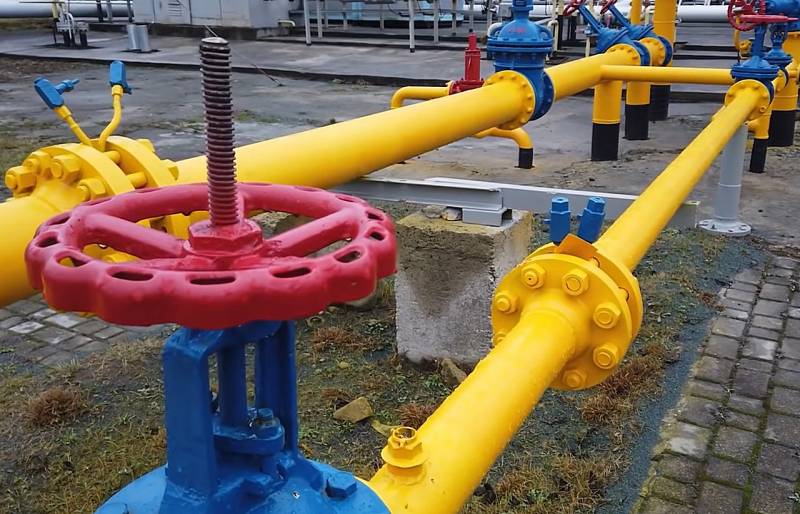 On the first day of 2022, the transit of natural gas from Russia through Ukraine towards Slovakia dropped sharply, as evidenced by the data of the Slovak gas transmission operator Eustream.
On December 31, 2021, 83,78 million cubic meters were pumped in the indicated direction. m of "blue fuel". On January 1, 2022, transit amounted to 49,55 million cubic meters. m. Thus, the pumping rate fell by 40,9%.
Before that, in mid-December, Gazprom reported that it had pumped through Ukraine the 40 billion cubic meters provided for by the agreements. m of gas. After that, I did not book additional transit volumes.
For the entire 2020, transit from Russia to the European Union through Ukraine amounted to 55,8 billion cubic meters. m. This is 37,7% less than was pumped in 2019 (89,6 billion cubic meters). At the same time, the average daily transit in 2020 amounted to 153 million cubic meters. m, with booked 178 million cubic meters. m.
We remind you that, according to the current five-year contract (2020-2024), Gazprom has undertaken certain obligations at the request of the Ukrainian side. The Russian company must pump certain volumes of gas or pay for the contracted capacities on a "pump or pay" basis, if the transit was not carried out. In 2020, Gazprom was supposed to pump 65 billion cubic meters. m of gas, and in the period 2021-2024 - 40 billion cubic meters. meters of gas (110 million cubic meters per day).
Moreover, Gazprom has once again not booked the transit capacities of the Polish section of the Yamal - Europe gas pipeline for pumping blue fuel through Poland to Germany. This is evidenced by information from the Polish specialized auction site GSA Platform.
The Poles put up 69,8 million cubic meters of pumping capacity for booking. m of gas. But this proposal turned out to be of no use to anyone. Moreover, this has been observed for the second week in a row, both at regular and additional sessions.
Until December 17, Gazprom booked transit facilities for the Polish Yamal - Europe section on a daily basis. Then he reduced the use of this route for the transportation of energy raw materials. On December 20, Gazprom stopped using the specified section due to the lack of applications from consumers.
Note that the Poles themselves refused to renew the long-term gas transit agreement with the Russians in 2020. Since then, Gazprom has used short-term transit facilities from Gaz-System, the operator of the Polish pipeline system, by purchasing them at auctions.