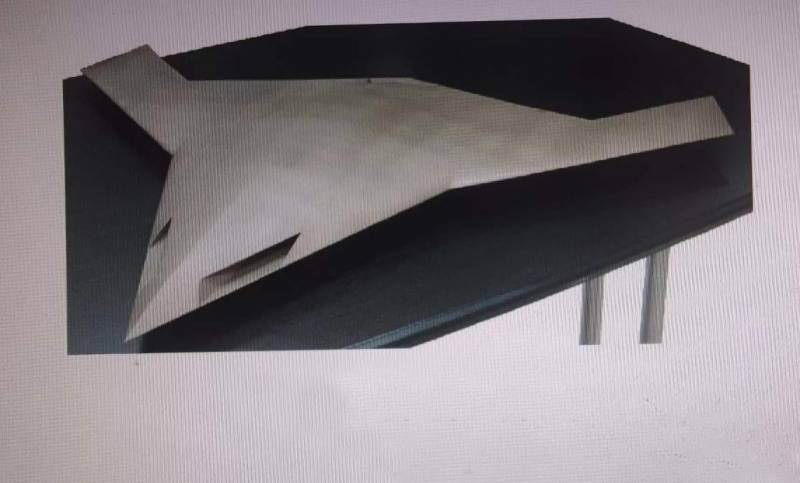 It became known that Beijing is developing the latest aerospace complex called Yuan Hong. The first image of the model of this promising stealth bomber, which should become a key project for the military-industrial complex of the PRC for the period of the 14th five-year plan (2021-2025), has appeared on the Web.
It is assumed that the bomber will be of a heavy type and in its arsenal will be developed long-range hypersonic air-to-surface missiles, including those with nuclear warheads. Judging by the image, it will be built according to the "flying wing" aerodynamic scheme to increase the radar stealth of the structure.
There are no other details on this matter. However, it should be noted that outwardly, the Yuan Hong is very similar to the X-47B, an American multipurpose attack UAV from Northrop Grumman.
We remind you that since the beginning of the 2000s, China has been developing a strategic bomber Xian H-20 (range up to 8 thousand km). The prototype of this aircraft first took to the skies in 2013. It is made according to the aerodynamic design "flying wing" with the use of stealth
of technologies
... The PLA expects to start operating this "strategist" in 2025, replacing the obsolete N-6 bombers (a copy of the Soviet Tu-16).