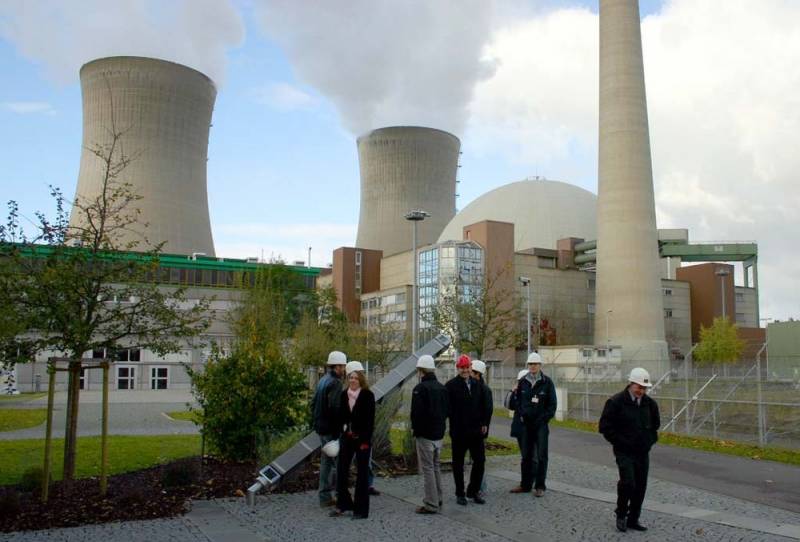 The European Union wants to designate some energy projects in the field of natural gas and nuclear energy as "green". The battle between European governments over which investments are truly climate friendly lasts a year. However, some EU countries are still opposed to this initiative, according to Reuters.
In January, the European Commission is going to propose rules determining whether gas and nuclear projects will be included in the EU's "taxonomy of sustainable financing" (the draft was sent to the participating countries). This is a list of species
economic
activities and environmental criteria that they must meet in order to be considered a "green" investment (investment in
Technology
required for the creation of environmentally friendly power plants and the decarbonization of the EU economy).
For example, investments in nuclear power plants will be considered "green" if they receive a building permit before 2045 and the project has a plan, funds and a site for safe disposal of waste. At the same time, investments in natural gas power plants will also be considered environmentally friendly if they produce emissions below 270 g of CO2 equivalent per kWh, replace dirtier fossil fuel power plants and receive a building permit by December 31, 2030.
Taking into account scientific advice and current technological advances, as well as various transition issues in Member States, the Commission considers that natural gas and nuclear energy play a role as a vehicle for facilitating the transition to renewable energy sources.
- says the EC document.
Germany, Austria and Luxembourg are strongly opposed to nuclear power. In turn, the Czech Republic, Finland and France, which get about 70% of their energy from nuclear power plants, strongly insist on the inclusion of nuclear energy in the taxonomy list. They believe that nuclear power is important as long as the EU is moving away from coal and moving towards renewable energy sources.
On January 1, 2022, Berlin rejected Brussels' plans to include nuclear power and natural gas in its long-awaited eco-labeling system for energy investments. Vice-Chancellor of Germany, Minister of Economy and Climate Protection Robert Habek, as well as Minister of the Environment Steffi Lemke (both representatives of the Greens) sharply criticized the EC initiative, writes the American edition Politico.
From our point of view, additions to the taxonomy rules are not required. We see no reason to approve new proposals
- said Habek.
It is absolutely wrong that the EC intends to include nuclear power in the EU taxonomy for sustainable economic activity.
- said Lemke.
We remind you that on December 31, 2021 in Germany, 3 out of 6 nuclear power plants in the north, south and center of the country stopped operating: in Brockdorf (Schleswig-Holstein), in Grond (Lower Saxony) and Gundremmingen (Bavaria). The total capacity of the decommissioned power units is 4 GW / h, which corresponds to the generation of a thousand wind power plants.