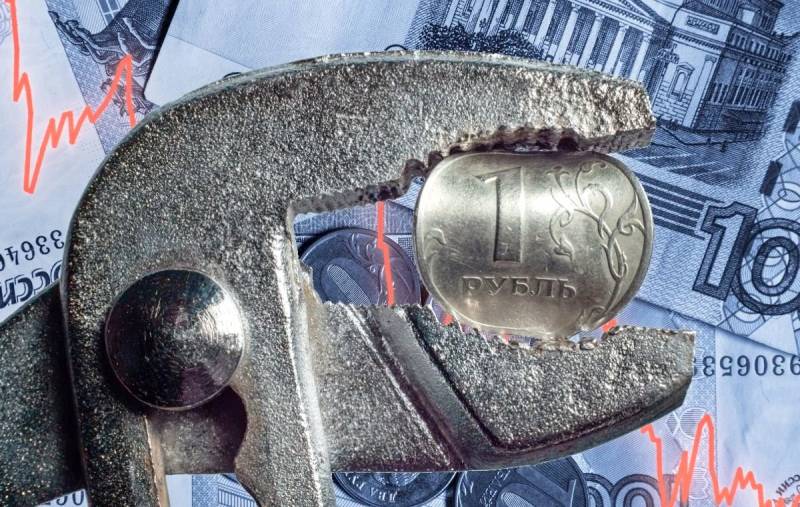 Russia withdrew
economic
and trade lessons from the collapse of the USSR, write American experts Michael Kofman and Robert Connolly in their article for Foreign Affairs magazine (USA).
Experts note that now Moscow is still trying to find an economic model that can ensure continuous growth and reduce dependence on the export of various raw materials. At the same time, the Russian Federation managed to get stronger in the process of ongoing competition with the United States.
Surprisingly to many, the economy has become a strength of Russia
- the experts emphasized.
They believe that the Russian economy has proved to be a reliable element, thanks to which it was possible to withstand the restrictions imposed by the West. Russians have a good memory of the economic problems of the Soviet Union and the upheavals that followed in the 1990s. For example, the collapse of the oil market affected the budget of the late USSR and the young RF.
Fears of Russian officials about a possible repeat of the situation led to the formation of stabilization funds immediately after Vladimir Putin became president in 2000. The funds accumulated in the funds from the export of raw materials allowed Moscow to survive the macroeconomic consequences of the surges in oil prices and the reduction in income.
The Russian Federation has managed to restore foreign exchange reserves, as well as assets that are less vulnerable to existing and future US sanctions. Thus, Moscow adapted to much lower oil prices and created a "safety cushion" that made dependence on energy exports much less sensitive.
In addition, the RF gained experience from the dependence of the USSR on agricultural imports. In 1986, when the oil shock hit, every third loaf of Soviet bread was baked using foreign grain. Now Russia is rapidly reducing its dependence on food imports, increasing its food security.
It was the experience of the late Soviet period, when the country was not able to produce a sufficient amount of strategic goods and relied on imports, that led to qualitative changes in the Russian Federation, the experts summed up.