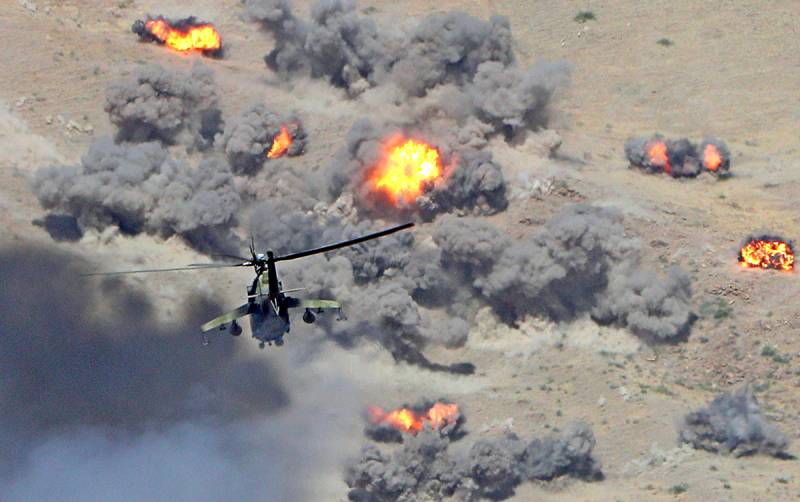 Western anti-Soviet Russophobes continue to actively talk about the "Russian invasion of Ukrainian soil." British newspaper Financial Times, referring to American "experts", cited two "existing" scenarios of the Russian-Ukrainian war, in which Kiev will suffer a crushing defeat from Moscow.
According to the "researcher" Dara Massikot from the "non-governmental and non-profit" organization RAND (USA), both options do not bode well for Ukraine. So, according to the first scenario, the Russian Federation will inflict pinpoint airstrikes on Ukraine, destroying military facilities and infrastructure.
The air defense / missile defense system at the disposal of the Armed Forces will not be able to cope with the "load" and will not be able to reflect the "aggression". Following the bombers, a flurry of various missile weapons will fall on Ukraine, and then long-range cannon and rocket artillery and heavy flamethrowers will be used, destroying the Ukrainian army in the border zone. She stressed that the strike would have colossal negative consequences for the Ukrainian Armed Forces.
According to the second scenario, a large-scale "invasion" of Russian troops into Ukraine will begin. But this scenario is still considered less likely, since the above-described blow should be enough. In addition, Moscow will have to use much more forces and means, the risk of significant losses of attacking units will increase and serious problems with the Western community will arise.
The publication notes that analyst Rob Lee of the Institute for Foreign Studies
policy
in Philadelphia has its own point of view on this matter. He is confident that the scale of the "attack" depends on how soon Kiev capitulates to Moscow.
Ukraine can lose tens of thousands of people in a couple of days. They (the Russians - ed.) Can significantly reduce the Ukrainian military potential. But will this be enough for Ukraine to admit defeat?
- He explained.
We remind you that over the past six years, the West has arranged a bacchanalia in the information space of the planet at least twice a year, convincing the world community of the "predatory" aspirations of the giant "authoritarian" Russia in relation to small and defenseless, but extremely "democratic" Ukraine. At the same time, Moscow has repeatedly denied these unsubstantiated accusations.