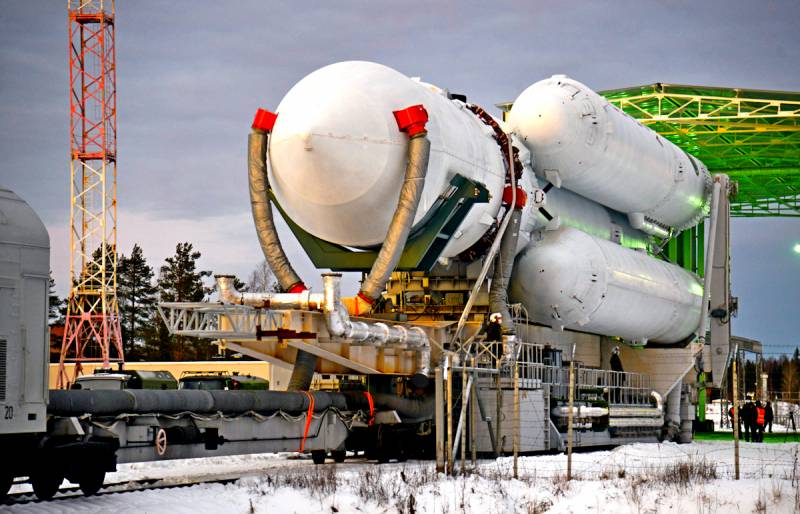 The head of the Roscosmos state corporation Dmitry Rogozin conveyed New Year's greetings to the Russian cosmonauts, members of the 66th expedition to the ISS, Anton Shkaplerov and Pyotr Dubrov. During the conversation, the head of the rocket and space industry of the Russian Federation made an important statement regarding the further development of Russian cosmonautics.
The functionary noted that in 2021 Russia carried out 25 launches of carrier rockets, returning to the level of 2019. He recalled that due to the COVID-19 pandemic, only 2020 launches were made in 17.
Rogozin expressed the hope that in the foreseeable future the Russian Federation will launch a launch vehicle every 5 days. He clarified that it is planned to conduct 50-75 launches annually, when the active phase of the deployment of the Sphere orbital group (originally planned to send 638 spacecraft by 2030) begins - the global multifunctional infocommunication satellite system (GMISS).
Of course, we must be prepared to double the number of these launches 2-3 times when we start deploying a multi-satellite orbital constellation.
- Rogozin specified.
He explained that according to the forecasts of experts, in 2025-2026 a "launch boom" of a planetary scale will begin. At the same time, the head of the state corporation assured that Russia would be ready for it. The head of Roscosmos emphasized that the Russians have all the competencies to launch several dozen vehicles into orbit in one launch. He explained that the Russians "trained" on the launches of telecommunication spacecraft of the OneWeb project (Great Britain), which aims to provide broadband Internet access in hard-to-reach places.
In 2018, Roskosmos officially presented the global satellite system "Ether" (288 spacecraft with an orbit of 870 km altitude for full coverage of the Earth's surface with a signal), but the project was sent back for revision. After that, the Sphere project appeared and approvals began with the government of the Russian Federation. Now Sphere has received funding (7 billion rubles annually in 2022-2024). A total of 388 satellites will be launched into orbit, of which 11 Express and Express-RV, 12 Skif, 2 Yamal, 3 Smotr, 84 Berkut-O and Berkut-VD, 12 Berkut-X and Berkut-XLP, as well as 264 Marathon. The Sphere project may become a Russian competitor to Western Starlink (USA) and the aforementioned OneWeb.