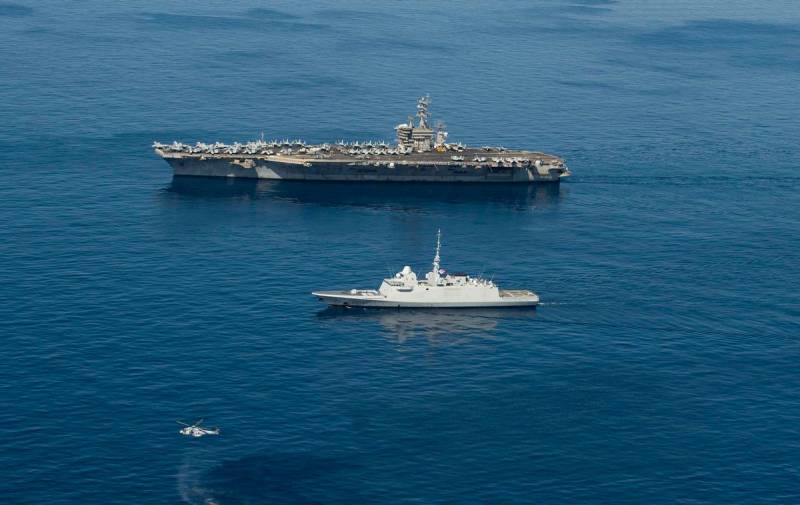 According to representatives of the Pentagon, because of the danger of a "Russian attack" on Ukraine, the United States decided to leave an aircraft carrier group in the Mediterranean Sea. The order was given by the head of the US military department Lloyd Austin, AP News reports.
Washington will have at its disposal a strike group led by the aircraft carrier USS Harry S. Truman, which includes five escort and support ships: the destroyers USS Cole, USS Bainbridge, USS Gravely and USS Jason Dunham, as well as the cruiser USS San Jacinto. In addition, the Norwegian frigate HNoMS Fridtjof Nansen will be stationed in close proximity to the US flotilla.
Previously, it was supposed to send an aircraft carrier group to the Middle East region, but due to the "need for a permanent presence in Europe" and the situation around Ukraine, NATO ships remain in the Mediterranean.
Earlier, Ukrainian Ambassador to the United States Oksana Makarova noted that Kiev and Washington are working on a joint action plan in case of an armed attack by Russia against Ukraine. According to her, "Plan B" provides for effective assistance to Ukraine, including the dispatch of lethal weapons to the Armed Forces of Ukraine. Makarova believes that the West will in every possible way contribute to the development of defense and
economic
opportunities of the Ukrainian state.