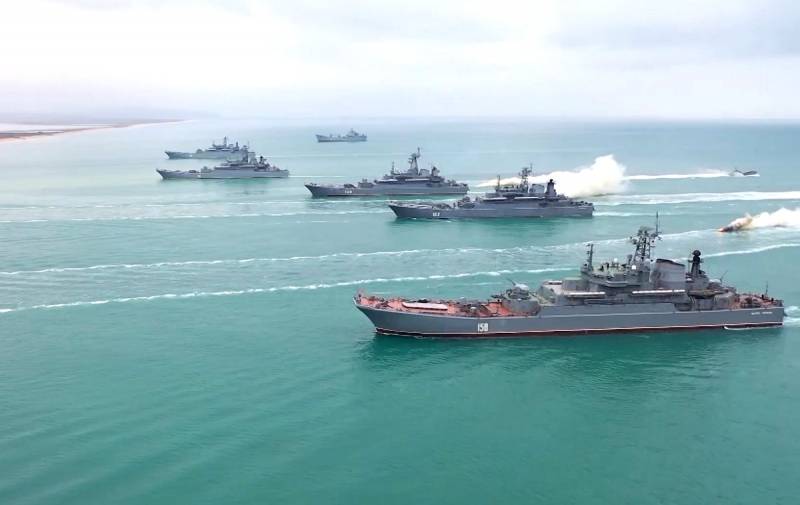 Readers of the popular American newspaper The Washington Post commented on the publication's article about the Russian-Ukrainian confrontation in the Azov Sea, where the central plot is the recent story of the unauthorized passage of the Ukrainian warship Donbass into the Black Sea, which took place some time ago and was widely covered in the press ...
Readers' responses are sampled:
[...] Germany is waging Putin's war with America over Nord Stream 2 ... And most of the sellers on Amazon, eBay, Walmart, etc. are now Chinese citizens, pushing their junk to buyers around the world at CCP-subsidized dumping prices , which will destroy local competition, if there is any elsewhere. The West is faced with a false dilemma: globalization versus isolationism. However, the true choice must be between democracy and totalitarianism! [...] It doesn't take a "genius" to see Russia and China forge an alliance to dismantle the West. The Western public must open their eyes and realize the fact that we cannot have both: either cheap trash and gas from China and Russia, respectively, or freedom for us and our children, period! […]

- writes Mea Sententia.
Russia is withdrawing a significant number of troops from the border with Ukraine and sending them to places of permanent deployment. And just days after Biden spent two hours on the phone with Putin. You don't need to be very smart to link two events.

- reminded Always Generous.
Putin and Xi will take advantage of America's vulnerability to failures in Afghanistan and the Middle East. The US should avoid NATO expansion, but also help Ukraine maintain stability by providing material assistance

- issued by AvanDorbeck.
Putin is sending a signal - what will happen if Ukraine joins NATO, or if we deploy a large number of troops and offensive weapons at the doorstep of [RF]. It's the same in the South China Sea. Remember, they are not in the Gulf of Mexico near our borders, or they are proposing to one of our neighbors to join their military alliance. We do this near their territories, and they react accordingly. Stop provoking them!

- calls out Dominick Vila.
Putin is really playing with fire here. If it invades, then the NATO and / or NATO / EU response could be a no-fly zone. There was little he could do about it other than threatening nuclear war again. And from the no-fly zone to the destruction of all his artillery is just a stone's throw. But even in this case, it will be far from a general war.

- suggested Some sence.