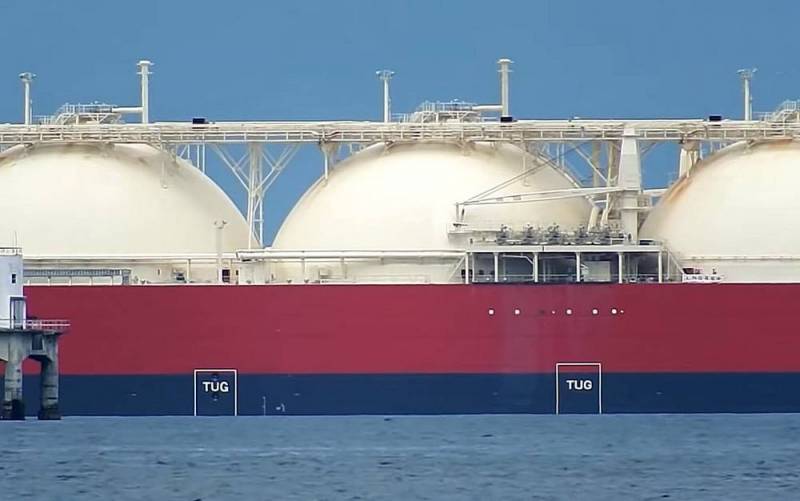 Almost a third more LNG tankers from Russia arrived in the UK this year than in the previous year. This was reported by the British newspaper The Daily Telegraph, citing data from experts from the US agency S&P Global Platts.
According to experts, the outgoing year has become the second largest LNG exported from Russia to the UK since the start of supplies in 2017. For the entire year that almost ended in 2021, 29 LNG carriers from the Russian Federation arrived in the UK. In 2020, when the COVID-19 pandemic began and demand decreased, 22 LNG tankers with Russian energy raw materials arrived at Foggy Albion.
At the same time, the managing analyst of the said agency, James Huckstepp, clarified that recently
due to rising prices
in Europe, LNG tankers with energy feeds from the United States, which were originally bound for more expensive Asia, began to change
direction
and go to European ports, including British ones.
This is especially true for ships from the United States, given that the route between America and Europe is much shorter than it is to Asia.
- he explained.
Before that, the American agency Bloomberg and the British newspaper Financial Times informed that a sharp change in the rate of LNG tankers from the United States occurred when the cost of "blue fuel" on European trading floors jumped to $ 2200 per 1 cubic meters. m. It was after this that the number of gas carriers with American LNG in Europe increased by a third. As of December 28, the price of "blue fuel" in Europe has decreased, but it is still higher than $ 1200 per 1 cubic meters. m.
Two companies export LNG from Russia: Sakhalin Energy and Novatek represented by Yamal LNG. Sakhalin Energy, the operator of the Sakhalin-2 project, is developing the Piltun-Astokhskoye and Lunskoye fields. The shareholders are Gazprom (50%), Royal Dutch Shell (27,5%), Mitsui (12,5%) and Mitsubishi (10%). Yamal LNG is Novatek's first LNG plant. This is a project based on the South Tambeyskoye field. The shareholders are: Novatek - 50,1%, Total - 20%, CNPC - 20%, Silk Road Fund - 9,9%.