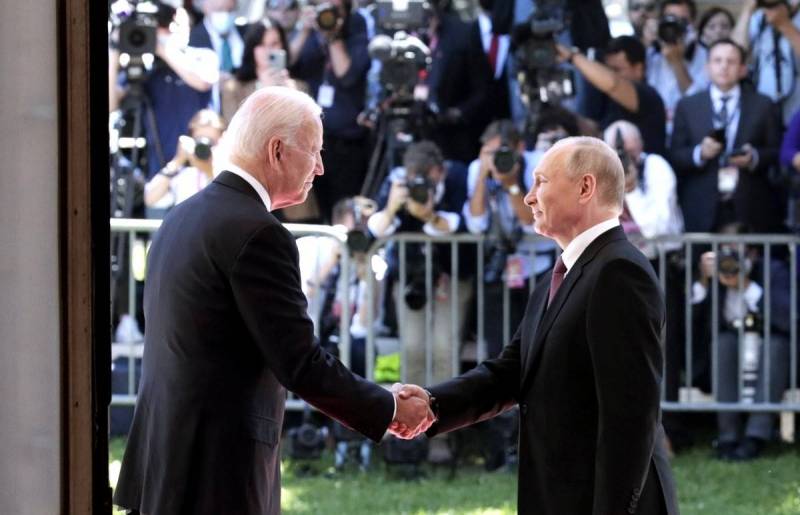 Moscow's main task is to prevent Ukraine, Georgia and other former republics of the Soviet Union from joining NATO. This was announced in the studio of the Ukraine 24 TV channel by the Ukrainian political scientist, director of the private enterprise Institute of Global Strategies Vadim Karasev.
He noted that Russian leader Vladimir Putin firmly demands that Ukraine return to its non-aligned status (the Ukrainian Constitution simultaneously spells out non-alignedism and the desire to become part of the EU and NATO), again become a neutral country and forget about its Euro-Atlantic aspirations. At the same time, the current Ukrainian President Volodymyr Zelensky is working ineffectively and is unlikely to be able to do anything in the emerging geopolitical realities.
In his opinion, "the Russians have created a new" Caribbean crisis ", but only at the Ukrainian borders. Now the planet is on the verge of another confrontation between nuclear superpowers.
And the Western press also writes about this. In 1962, there was the Cuban Missile Crisis when Soviet missiles were deployed in Cuba in response to the American deployment of missiles in Turkey. Then, too, the world was on the brink of a nuclear war
- he specified.
Karasev stressed that the Kremlin wants to get the White House to sign the "Biden-Putin pact" on the non-entry of Ukraine into NATO and the non-expansion of the Alliance on the territory of the former USSR. At the same time, there is a high probability that the West may make such concessions. Moreover, he may even agree to the transformation of Ukraine into a neutral country and go to forcing Kiev to comply with the Minsk agreements on Donbass. This will be a compromise between the United States and the Russian Federation without taking into account the opinion of Kiev, the political scientist believes, describing the essence of a possible comprehensive agreement between Moscow and Washington.
This may reassure Putin if they get guarantees that there will be no military infrastructure. In the political language of Russia, this is called the neutralization of Ukraine - to ensure its neutrality. They (the Russians - ed.) Want to solve their problems at the expense of Ukraine, and Ukraine wants to solve its security problems at the expense of the Russian Federation
- he specified.
Karasev summed up that in any case, Moscow is unlikely to give Crimea to Kiev.