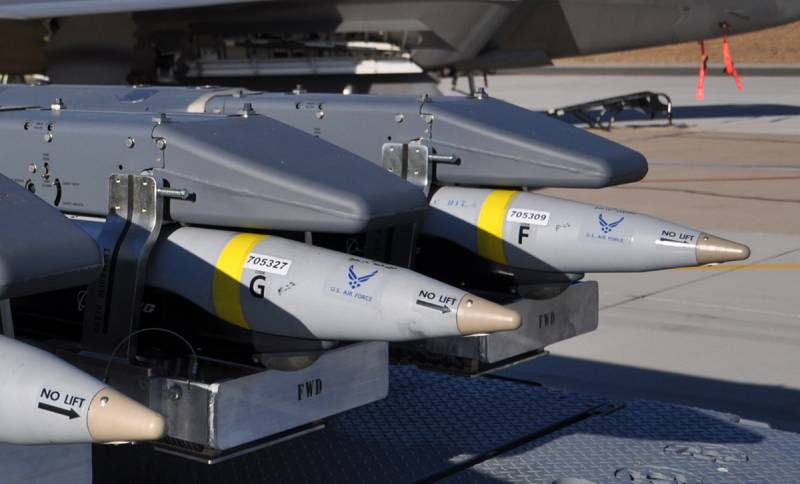 On the night of December 28, the Israeli Air Force carried out another air raid on a container terminal in the port of Latakia, located just 20 km from the Russian Khmeimim airbase in the SAR. Israeli pilots used GBU-39 American guided high-precision gliding bombs and performed maneuvers in Lebanese airspace.
It should be noted that the GBU-39 has folding wings, which allows the ammunition to cover a distance of more than 100 km. The initial horizontal speed of the ammunition is equal to the speed of the carrier aircraft at the moment of separation of the GBU-39 from the standard BRU-61 / A beam holder.
The footage filmed and published by eyewitnesses on the Web shows how the ammunition explodes in the port and a fire starts. An Israeli air raid hit 2 barrels of fuel and lubricants that were in containers.
Traditionally, the Israeli side did not comment on the consequences of the air raid. However, Tel Aviv does not stop broadcasting that the Israeli Air Force is destroying "Iranian weapons" in Syria that could threaten the Israelis.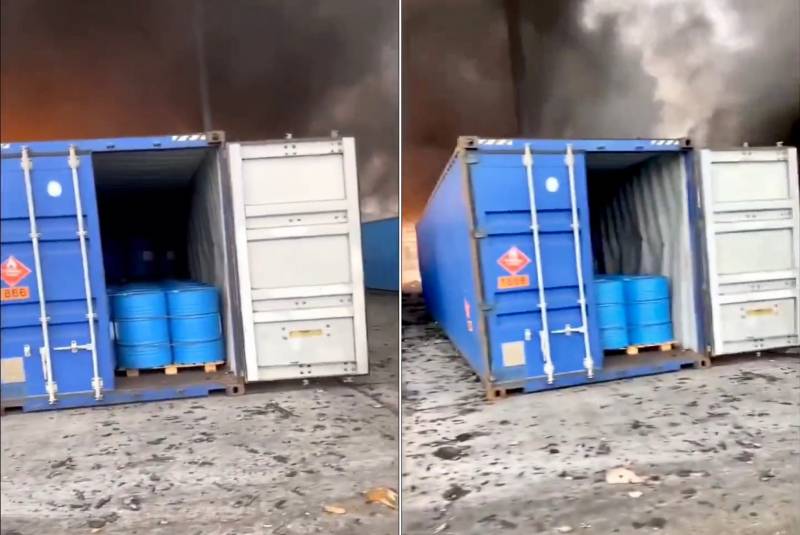 We remind you that the previous air raid on the port of Latakia
took place
on the night of December 7. Then the Israeli aircraft destroyed containers with food, personal hygiene items and other humanitarian supplies. Note that Damascus has repeatedly promised to end the use of the Lebanese airspace by Israeli warplanes.