The appearance of a new Russian air-launched hypersonic missile has appeared on the Web. It is assumed that this particular ammunition is being developed as part of development work (ROC) on the Larchinka-MD (short-range) project for use from the internal compartments of the fifth generation Su-57 fighters, which are to become carriers of hypersonic weapons.
It should be noted that we are talking about a missile called "Gremlin", the main developer of which is Tactical Missile Armament Corporation JSC. This ammunition class "air-to-surface" should come to replace the Soviet anti-ship supersonic missiles Kh-31.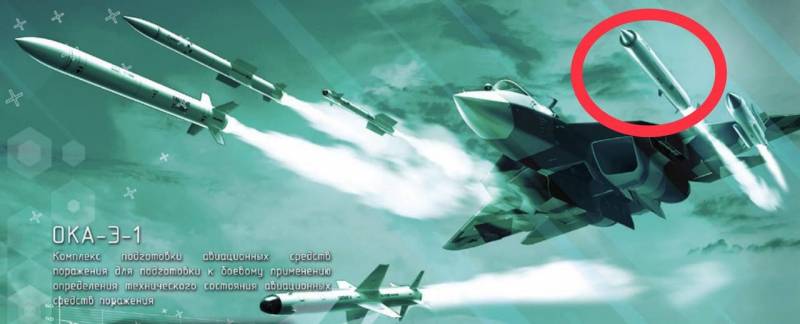 Since 2019, the second stage of the R&D project has been underway for this project. Now the development is at the stage of working out the layout and the future ammunition has not yet entered flight tests. The engine in the "Gremlin" will be a direct-flow hypersonic
"Product 70"
, which is being developed by the Soyuz Turaev Machine-Building Design Bureau, which specializes in power units for super-high-speed missiles.
Gremlin's characteristics are classified. However, sources in the Russian military-industrial complex have repeatedly made it clear that it will definitely fly more than 100 km, develop a speed of over Mach 5 and will be able to overcome existing and future air defense / missile defense systems.