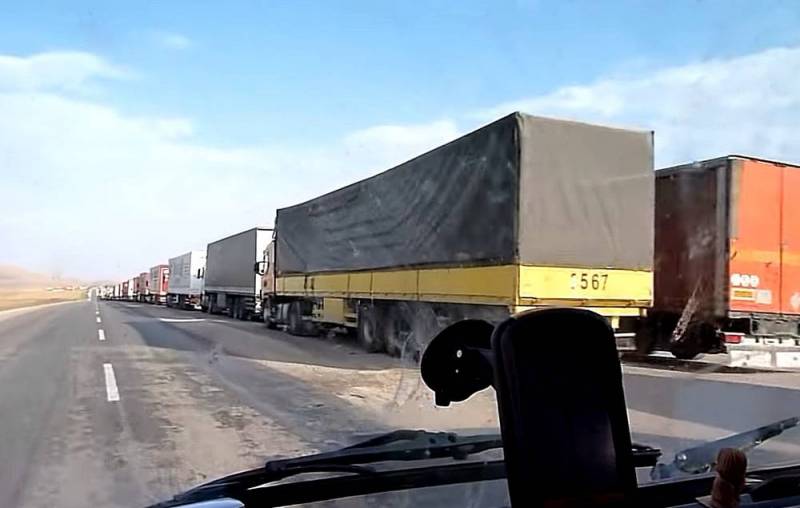 In early December, Chinese authorities closed four of the five checkpoints on the border with Russia due to the situation with COVID-19. After that, all the trucks with various goods rushed to the open checkpoint - Suifenhe (China's northeastern province of Heilongjiang) - the largest crossing and land trade port between the Russian Federation and the PRC.
As a result, more than a thousand trucks have accumulated, which has caused not just a congestion or a long queue, but a real transport collapse on the border between the two countries. About this newspaper
"News"
the carriers said.
The publication notes that the priority of crossing the border is given to trucks with food. Trucks with other goods, according to the Gruzavtotrans association, have been waiting for weeks. Moreover, Beijing will open other checkpoints no earlier than at the end of January 2022.
The Federal Customs Service (FCS) of Russia confirmed that in the period from 13 to 26 December, a large congestion of trucks was indeed observed at the indicated checkpoint. However, as of the morning of December 27, the queue was seriously reduced and "became insignificant, only 150 trucks."
Moreover, the "Post of Russia" clarified the publication, concerned with New Year's gifts for Russians, that 85% of all shipments from China are received by the company by air. On the Chinese virtual trading platform AliExpress was told that the company uses road transport extremely rarely and the overwhelming majority of goods are delivered to the Russian Federation by air carriers. At the same time, the largest Russian online store Wildberries explained that they do not deliver goods from China on their own.