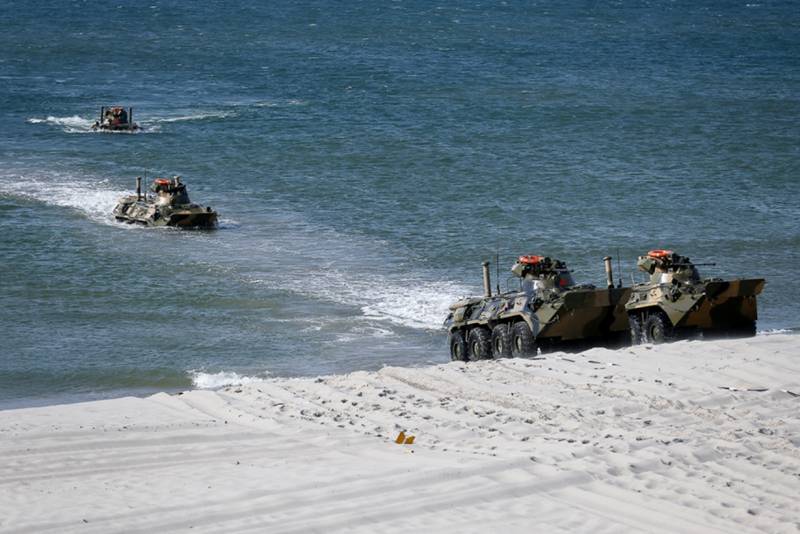 Thomas Rice, a professor at the Swedish National Defense University, raised in an interview with the local newspaper Dagens Nyheter, the discussion about the possibility of a Russian attack on Finland's Aland archipelago, as well as the Swedish island of Gotland. This, without giving details, was later reported by the Finnish website MTV Uutiset, which in turn cited comments on the topic given by experts from Finland.
In particular, the historian and political scientist Jukka Tarkka also expressed his own opinion about the defense of the archipelago.
The forward line of defense of the Aland Islands is located far in the Baltic Sea, and the Finnish air force and coastal defense are very ready to work in those places [...] The Russian military leadership knows all this and must take into account

- writes Tarkka on his Facebook.
According to Mr. Tarkk, the Åland Islands have no less chances of a successful defense than all other regions of Finland.
The opinion was also expressed that the Russian Federation now needs to concentrate its armed forces on the border with Ukraine, so it cannot do anything in the Baltic except to demonstrate its power.
A full-scale operation against the islands will require a significant number of
equipment
and personnel. Currently, this threat is relatively small. However, there is a possibility of confusion that could distract the states of the Baltic region from what is happening in Ukraine.
- this is how Charlie Salonius-Pasternak, a senior researcher at the Finnish Institute of International Relations, assessed the chances of a direct collision with the Russian Federation.
He also does not believe that Russia is planning a full-scale attack, but allows various "provocations" in the Baltic Sea.
It is noteworthy that the topic of the "Russian threat" to Aland or Gotland periodically appears in the press of Russia's neutral neighbors in Northern Europe, although all experts from these countries agree that so far the prospects for such actions are insignificant.
However, in 2015, Stockholm rebuilt the previously disbanded garrison on the island of Gotland and reinforces it from time to time.
In addition, Stockholm and Helsinki have close contacts with NATO, and the topic of northerners joining the alliance comes up from time to time. However, so far both countries are limited only to joint exercises with the members of the bloc, while reserving, however, the right to any actions in the future.