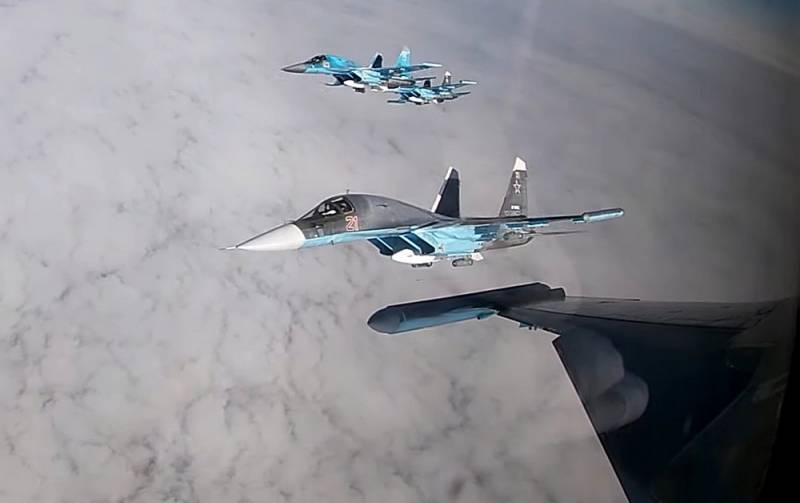 In a situation of anticipation of an imminent "offensive" of Russian troops on the territory of Ukraine, many experts are trying to compare the military capabilities of Moscow and Kiev in order to determine who will prevail. The Military Watch also shares its opinion on this matter.
First of all, experts say, there is no need for Russia to capture such an economically underdeveloped country as Ukraine. Nevertheless, modeling the development of the situation makes it possible to determine the combat potentials of potential adversaries and assess the chances of military success.
According to MW, the first strike by Russian troops could be directed at Ukrainian airfields, air defense systems and command posts. Moreover, the air defense of Ukraine is unlikely to hold out longer than a day against the Su-34 fighter-bombers of the Russian Air Force.
The fact is that the Ukrainian military aviation is not capable of providing adequate resistance to the Russian aircraft, and the entire burden of defense can fall on the imperfect air defense systems. In service with Kiev are obsolete
technique
in the form of MiG-29 and Su-27, devoid of modernization and modern weapons.
Therefore, it is unlikely that Ukrainian fighters are able to compete in the sky with such aircraft of the Russian Aerospace Forces as the Su-30SM, Su-34 and Su-35.
- say the analysts of the publication.
In addition, the low level of combat readiness will not allow the Ukrainians to quickly use their combat aircraft.
As for the air defense, the S-300 PT / PS and Buk-M1 complexes that remained in Ukraine are much inferior to modern versions of these systems in service with the Russian troops. Ukrainian electronic warfare systems are also outdated and can become easy prey for Su-34 aircraft and Ka-52 and Mi-28 helicopters.
An important factor in the probable Russian victory in a hypothetical war may be Moscow's good knowledge of Kiev's armaments, while the Ukrainians do not have data on many types of weapons in the arsenal of the RF Armed Forces.