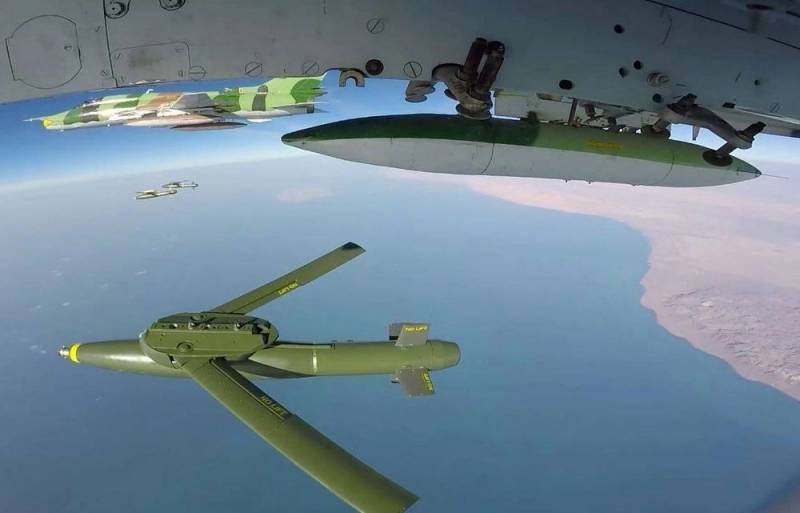 Despite years of US sanctions, Iran's military-industrial complex continues to develop its own weapons systems. A video appeared on the web, in which the Iranians showed the launch of unusual gliding ammunition from the old Soviet Su-22 fighter-bombers (export version of the Su-17 with the R-29BS-300 aircraft engine).
We are talking about distance winged aerial bombs "Yasin-90" (Yasin 90) weighing 300 kg, which significantly increased the combat capability of the Iranian Air Force. The range of the ammunition is up to 100 km. They first became known about them in 2015.
The video shows how Iranian Su-22s take off into the sky. Then the bombs are separated from the underwing points of the suspension, their folding wings open and the ammunition flies to the target, using vertical and horizontal control planes along the way, for more accurate destruction.
We remind you that at the end of October in Iran, a major exercise of the country's air force Fadaeian-e Harim-e Velayat ("Defenders of the Power's Sky") ended, during which the aforementioned air-to-surface ammunition was used. Then the new planning Iranian bombs used outdated Chinese-made F-7 fighters (a copy of the Soviet MiG-21).