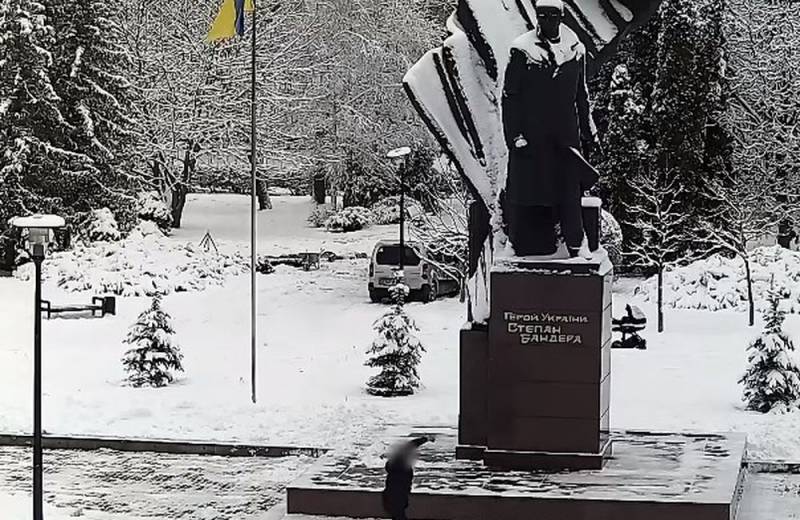 The security forces of the city of Ternopil took a monument to Stepan Bandera under round-the-clock protection. This happened after the monument was damaged twice in December this year.
Local deputies have made a corresponding request to law enforcement officers. After that, a combined patrol of police officers and the Ternopil battalion began to guard the monument.
Stepan Andreevich is under reliable round-the-clock protection! Nobody will spoil our holiday! On January 1 at 16:00, join the annual solemn procession on the occasion of Bandera's birthday, which starts from the Shukhevych stadium
- wrote the deputy of the Ternopil Regional Council Bogdan Butkovsky in his Facebook account.
We remind you that on December 21, unknown people threw eggs at the monument. Before that, on December 14, several containers with red paint were thrown into Bandera. The last case has already been solved by local police.
The head of the GUNP in the Ternopil region, Oleksandr Bogomol, reported that two malefactors were detained, both 21-year-old residents of Zhytomyr, who face 4 to 7 years in prison under Part 3 of Article 297 of the Criminal Code of Ukraine (outrage committed by a group of persons). The issue of choosing a preventive measure is being considered.