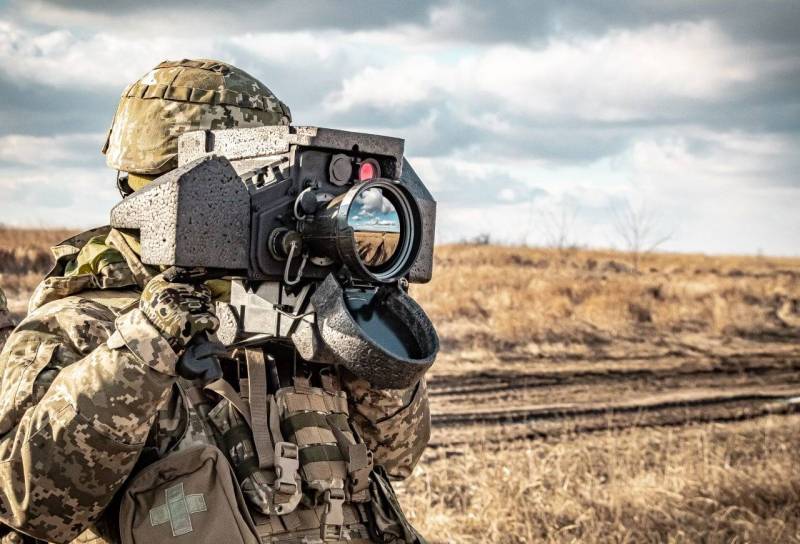 The Pentagon is working on a plan to provide Ukraine with intelligence that will help Kiev respond more quickly to a possible "Russian invasion." This was reported by the American newspaper The New York Times, referring to information received from representatives of several US administrations.
The White House is acting cautiously to avoid escalating the situation, even as it considers ways to better aid Ukraine and contain Russia. American military aid to Kiev, if approved by the US president, is bound to infuriate Moscow, which portrays it as a provocation.
Officials said the Joe Biden administration must do the right thing - increase aid to Ukraine to discourage an invasion, but not to the point where Russia feels threatened and decides to act. The list of ideas being developed by the Pentagon, the State Department and the White House includes the redirection of helicopters and other military equipment once allocated to Afghanistan to Ukraine. The administration is also considering sending additional cyber warfare experts to Ukraine.
But the Pentagon's proposal for "effective" intelligence is potentially more important, the sources said. The US will actually warn Ukraine of the attack online. The information will include data on whether Russian troops are moving to cross the border. Such information, if provided in time, could enable the Ukrainian military to prevent an attack.
The Biden administration has realized how important real-time awareness is to the survival of the Ukrainian government. The US intelligence services are already giving Kiev access to more materials than they had before the Russian build-up on the border.
The first thing we can do is provide operational intelligence that says, "The Russians are crossing the border." We tell them and they use it to target the Russians
- explained Evelyn Farkas, who served as deputy assistant to the head of the Pentagon for Russia, Ukraine and Eurasia in the administration of Barack Obama.
US officials acknowledge that there is one potential problem with providing "effective" intelligence to Kiev. It lies in the fact that this can lead to a strike by Ukraine first, summed up the media.