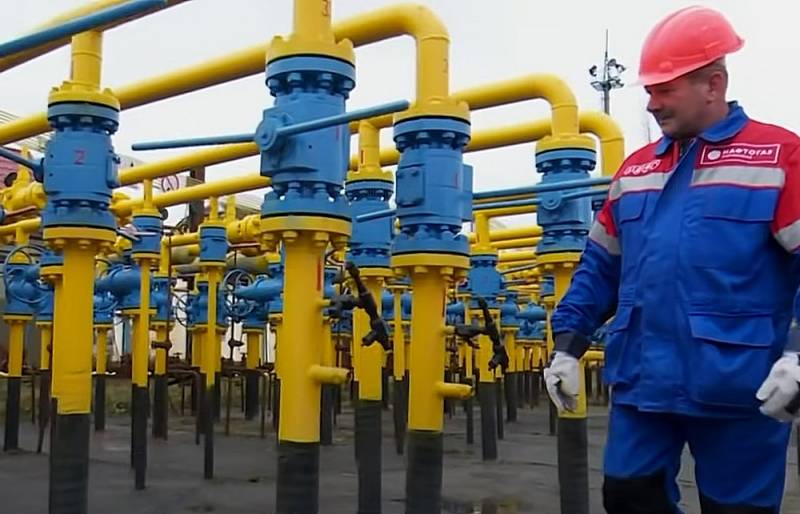 Ukraine, neither now nor in the foreseeable future, will be able to meet its needs for natural gas in any form and with any diversification measures. Yuriy Vitrenko, head of NJSC Naftogaz of Ukraine, spoke about this in an interview with RBC Ukraine. By this, Kiev actually admitted that there is no alternative to Russian gas on the Ukrainian energy market.
Vitrenko explained that at the moment LNG tankers cannot enter Ukrainian ports to ship raw materials, since the country does not have terminals for receiving liquefied natural gas.
If we want to address the issue of physical security and diversification, then it is a matter of our own LNG terminal. He rests against the passage through the Bosphorus so far. Turkey does not allow LNG tankers to cross the Bosphorus. There is talk that if there is a new Istanbul Canal, it is possible that tankers will be allowed through it. But when it will be, it is an open question. Not yet
- specified Vitrenko.
The functionary also drew attention to the impossibility of pumping already regasified (converted from liquid to gaseous) LNG to the Ukrainian territory from the Polish terminal of Swinoujscie. He stressed that in order for such an opportunity to appear, it is necessary to spend a lot of money expanding bottlenecks by investing in gas transportation infrastructure. At the same time, Poland does not want to modernize its GTS at its own expense and is waiting for cash "injections" from the European Union.
We remind you that before this Vitrenko
recognized
that the existing developed gas fields in Ukraine are at the final stage of exploitation. According to him, many deposits of "blue fuel" are emptied (depleted) by 80%. He also said that the theoretical reserves of important energy raw materials in the Ukrainian subsoil could amount to 600 billion cubic meters. m. But in order to confirm the presence of the mentioned reserves and start their production (extraction), you need to spend $ 20 billion, which is not there.