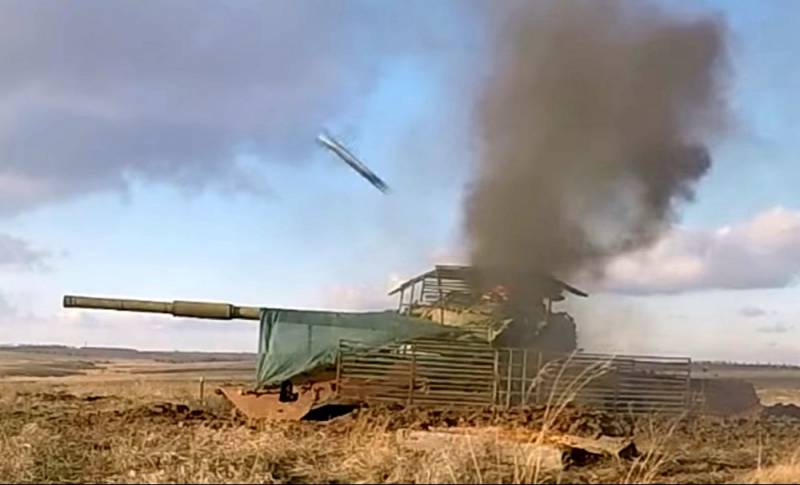 The Ukrainian army continues to improve its anti-tank tactics using the American Javelin ATGM systems. On recent
firing
Ukrainians have proved that the cells cannot save the tanks of the Russians in the event of their invasion, writes The War Zone.
The press service of the JFO of Ukraine gave the details of the exercises. Apparently, the soldiers involved did not fire from the Javelin before and were trained before deployment in Donbass.
- says the publication.
Of particular interest is the target, which is similar to the turret of the T-64 tank, mounted on something similar to the chassis of an armored personnel carrier, which suggests only limited reliability of the structure as a whole. The tower has the same special protective metal cage, which has recently been increasingly
used
on Russian tanks. The makeshift target was also equipped with lateral lattice screens.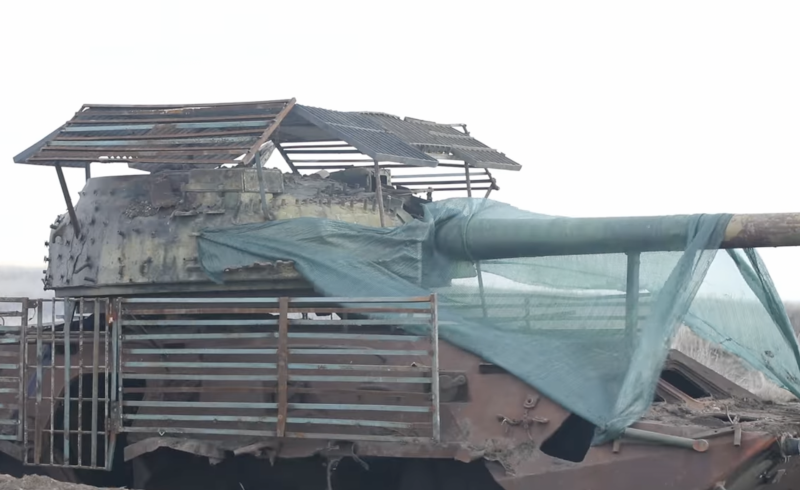 During the firing, one ATGM flew past the target, but the second missile hit the target. As a result, most of the defense on the turret was torn off, the cumulative jet pierced the armor and burned through the "tank", which indicates a successful destruction. However, it is unclear to what extent this goal actually corresponds to the armor of modern Russian tanks.
The target at the Ukrainian range was not equipped with any additional protective equipment. For example, dynamic protection, not to mention more advanced countermeasures such as active protection systems. Its base armor is at least a generation behind the oldest tanks likely to be used by Russia in the coming conflict. It is also unknown how long this target was used with or without a tower cage. Targets can be hit dozens of times and their stability is compromised before they are finally destroyed.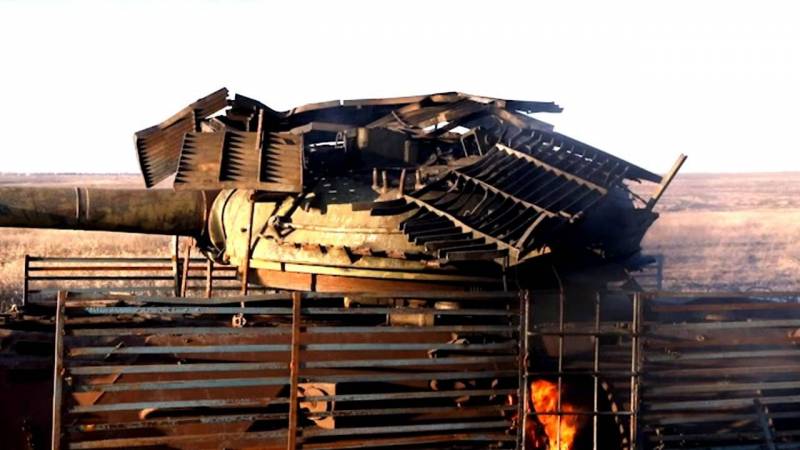 In addition, despite the fact that the Javelin missiles attack from above, it is likely that the lattice structure on the tower is primarily designed to protect against drone strikes and loitering ammunition. Equipping tank turrets with such protection can reduce the effectiveness of some guided projectiles and potentially harm the detonation sequence of the Javelin missile, reducing the likelihood of being hit. But such a design in itself is unlikely to provide significant protection against a modern ATGM of this type.