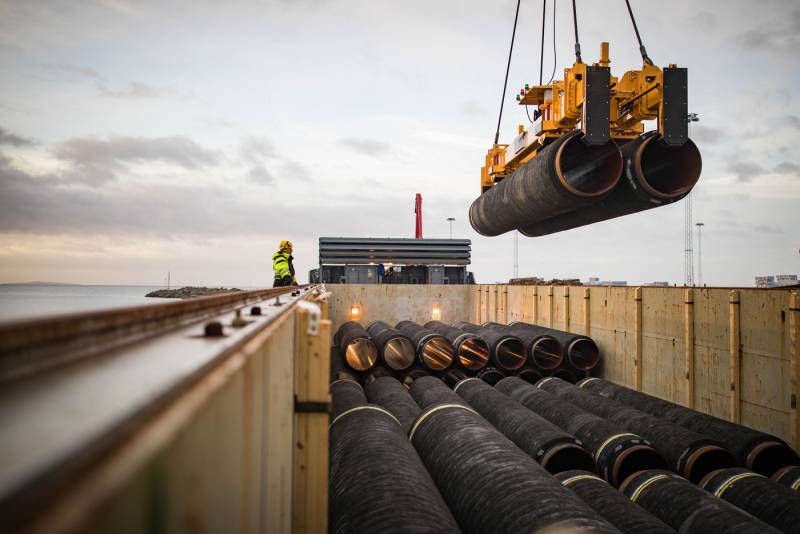 Nelly Hristova writes about the prospects of a possible shutdown of the Nord Stream 2 gas pipeline on the Dnes.bg portal (Bulgaria). The article even voiced a rather bold opinion that the pipeline would literally give "free Europe" to the mercy of the Russian leader.
Critics of Nord Stream 2 point out that it is not so much about the creation of additional capacities as about the transfer of the current main route of Russian gas to Europe, which now passes through Ukraine. Others say this is an exaggeration, and if Russia uses gas as a geopolitical weapon, Europe has many alternative suppliers.

- notes the author of the article.
Ukraine fears that a bypass gas pipeline from Russia to Europe will deprive it of much-needed transit fees, which now give it as much as 4% of its GDP. Kiev also says the pipeline will multiply Russia's power and share in the European gas market and therefore give Putin a chance to "put Europe's foot on its throat." The pipeline's throughput capacity is 55 billion cubic meters per year, which is more than half of the 95 billion cubic meters of gas consumed by the Germans in 2019.
Ms Khristova recalls that the administration of United States President Joe Biden is ready to allow the completion of Nord Stream 2 in exchange for rapprochement with Germany against China.
However, two forces, the Republicans in the States and the German Greens, will try to stop the project, one way or another.
Also, the pipeline may fall under the bans of the European Commission, which has its own requirements.
The article argues that the Germans' view of Russia is a mixture of romance and pragmatism. On the one hand, this is a feeling of guilt for the Second World War and gratitude for a peaceful reunification. But there is also a clear understanding of what Germany has
Technology
, and the Russians have resources. These two components complement each other perfectly.
There are other reasons for maintaining a relationship.
The burned bridges strategy is not only wrong, but also dangerous, as it will push Russia towards close economic and military cooperation with China.
- asserted the former German Foreign Minister Heiko Maas.
In addition, the opinion was expressed in Germany that natural gas is necessary if the country has already given up coal and nuclear energy. At least gas is needed for the transition period.
As for Ukraine, it will be disappointed. In the end, when creating the AUKUS alliance, some Western countries sacrificed the interests of the much more important France.