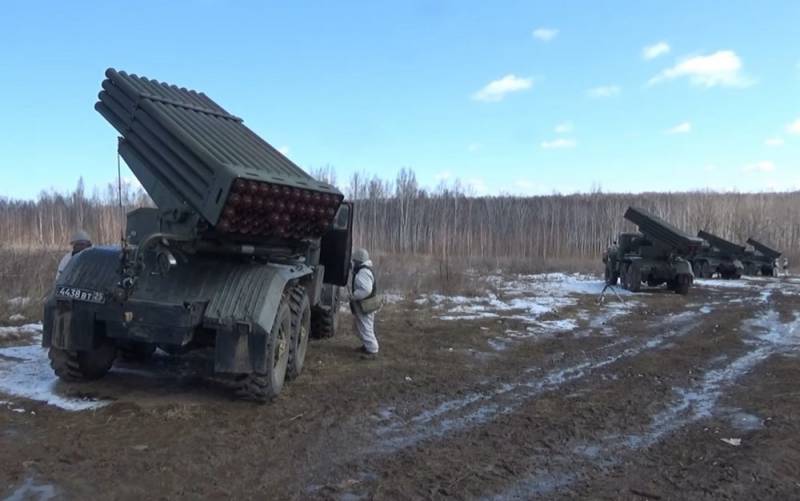 Eyewitnesses continue to record and post on social networks the movements of trains and road convoys from the Russian military
technique
moving towards the Ukrainian border or westward. This time, a video with a train in the Nizhny Novgorod region appeared on the Web.
The footage documented: R-142 - command and staff vehicle (KShM) of the tactical level of control of the ground forces (regiment / division) based on Gaz-66, MT-LB, BTR-82, tanks, MLRS "Grad", various engineering and auxiliary equipment.
Which field camp they are heading to is hard to say
- said the Telegram-channel "Hunter's Notes", observing the movements, offering a choice of four possible options.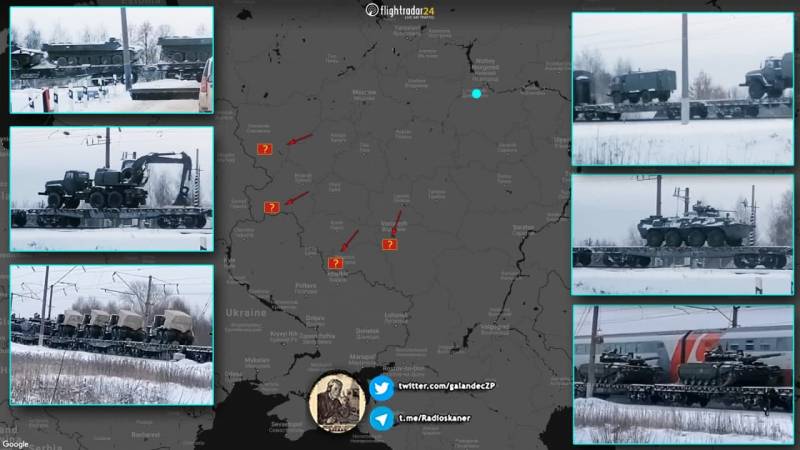 Before that, another echelon was discovered, which in the interval between December 10 and 17 arrived at the field camp near Voronezh.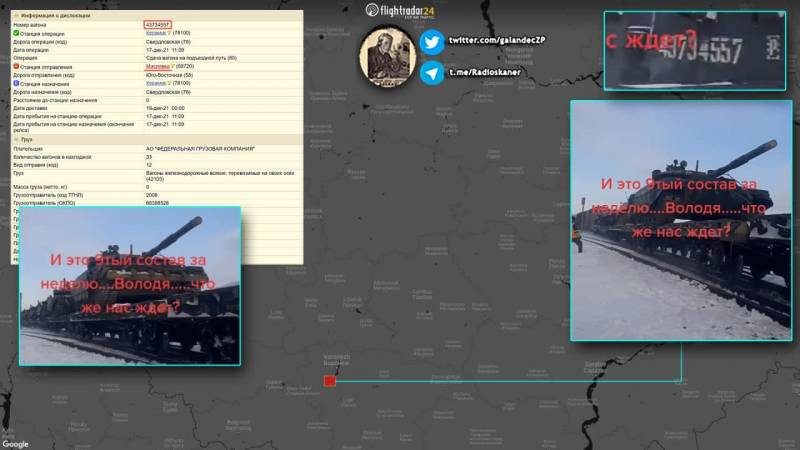 In turn, the Ukrainian side announced recently that it has strengthened measures to counter a possible "invasion" of the Russians. So, the State Border Service of Ukraine
reported
that on the site of the Sumy border detachment, the territory is being equipped with anti-transport trenches and ditches using the MDK-3 engineering vehicle. These preparations should prevent the armored vehicles of the RF Armed Forces from crossing the Ukrainian borders.
However, it is difficult to say how serious this obstacle is, because to the Ukrainian border
redeployed
heavy mechanized bridges TMM-3M2, engineering vehicles for clearing IMR-2M and other necessary equipment of the Ground Forces of the Russian Federation. In addition, it is not entirely clear what the Ukrainian side will do with all these ditches in the spring, because they will surely be filled with water and crumble.