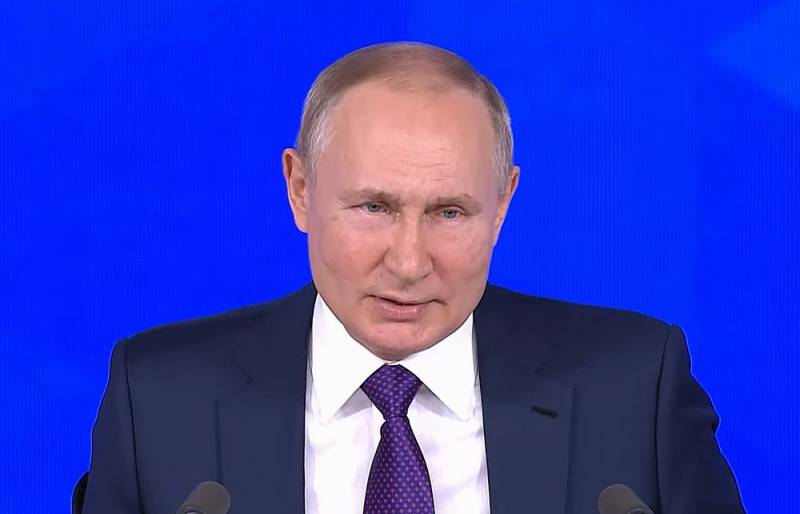 During a press conference, Russian President Vladimir Putin explained in detail the situation on the gas market in Europe. In particular, they touched upon the Yamal - Europe gas pipeline, the capacity of which has not been reserved by Gazprom for the third day already.
The head of the Kremlin recalled that today Russia is the only natural gas exporting country that has increased the volume of fuel supplies in excess of those stipulated in contracts. One of the reasons for the raging energy crisis in Europe, Putin named the strategy of Brussels to eliminate long-term contracts in favor of spot purchases.
Please shave
- the President of the Russian Federation said tartly, pointing to record gas prices in the EU countries.
Speaking about accusations against Russia of unwillingness to book the capacity of the key gas pipeline Yamal - Europe, Putin pointed to the banal absence of applications for gas supplies from Gazprom's partners.
I see these accusations that Gazprom did not book traffic on the Yamal - Europe route. It goes beyond all boundaries. This is because buyers did not submit purchase requisitions.
Said the president.
Moreover, according to Putin, this gas pipeline has been operating in reverse mode for some time now, pumping gas from Germany to Poland and further to Ukraine.
There is a pipe that connects the Polish GTS with the Ukrainian one. A volume of about 3 million cubic meters is pumped there per day. This is exactly how much is supplied from the FRG to Poland now. I have every reason to believe that this gas will eventually go to Ukraine. And consumers in Germany need to know what's really going on. Maybe instead of supplying gas to Poland and Ukraine, trying to support someone's pants there, it would be better to influence the price on the spot, leaving gas in Europe?
- said Putin.