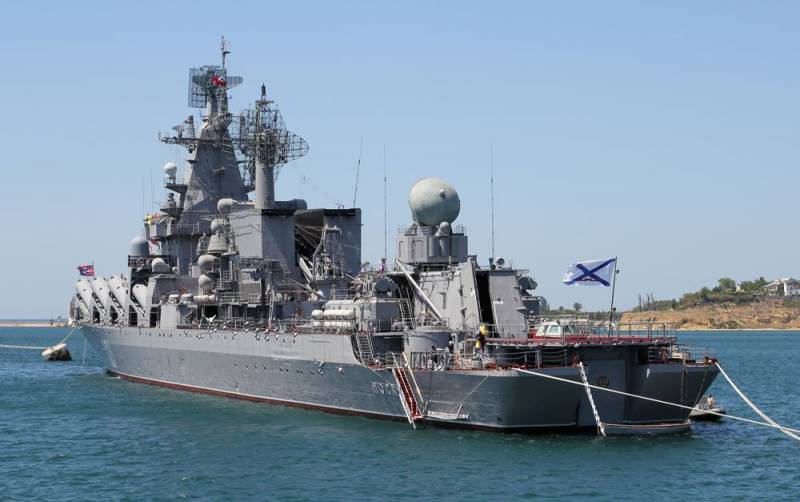 In the event of a war between Russia and Ukraine, a new front will unfold at sea, writes military expert David Ax in his article for Forbes magazine from the United States.
The expert notes that today the missiles of the Black Sea Fleet of the Russian Navy can easily reach Kiev and the Ukrainian leaders will be under fire. This is because Moscow is rapidly modernizing its Black Sea fleet.
The Black Sea Fleet will strike at Ukraine, but its targets may be
political
rather than purely military
- assumed in the publication.
If the Russian troops "concentrated" on the Ukrainian border move westward, the Black Sea Fleet ships and submarines will be able to strike with the Kalibr precision cruise missiles, which are strategic non-nuclear forces of the RF Armed Forces and can cover great distances. The Kremlin has spent years and billions of dollars on renovations, buying new ships, submarines, aircraft and missiles, although the Black Sea Fleet was literally dying 7 years ago.
At the time of the annexation of Ukrainian Crimea and further support for separatists in Donbas in 2014, the Russian fleet in the Black Sea was truly weak, even by Moscow's soft standards.
- indicates the author.
Almost all of the 38 main surface pennants of the fleet and the only diesel-electric submarine at that time were built during the Soviet era, including the flagship missile cruiser "Moskva" (modernized, is in service), BPK "Kerch" (scrapped in 2020) and the patrol ship Smetlivy (converted into a floating museum in 2021). In 2014, the Black Sea Fleet blocked the dilapidated fleet of the Ukrainian Navy and temporarily confiscated 54 ships. Then the headquarters of the Black Sea Fleet was moved to Sevastopol and a serious modernization of the fleet began.
Old ships were written off, and their crews were transferred to new ones. For 7 years, the Black Sea Fleet has changed. In 2014, the Black Sea Fleet lacked missiles to strike at ground targets. Today, a third of its ships, including corvettes, are armed with Caliber missiles. Drones and manned reconnaissance aircraft are used. The Black Sea Fleet was replenished with three Project 11356R Burevestnik missile frigates, four patrol ships and six diesel-electric submarines of Project 636.3 Varshavyanka.
Currently, Ukraine's potential to prevent attacks from the sea is limited. Kiev has developed new ground-based anti-ship missiles "Neptune", buys Turkish Bayraktar TB2 drones and Ada corvettes, as well as patrol boats from the US, France and the UK. But the offensive potential of the Black Sea Fleet of the Russian Navy is growing much faster and more efficiently than the defense capabilities of the Ukrainian Navy.