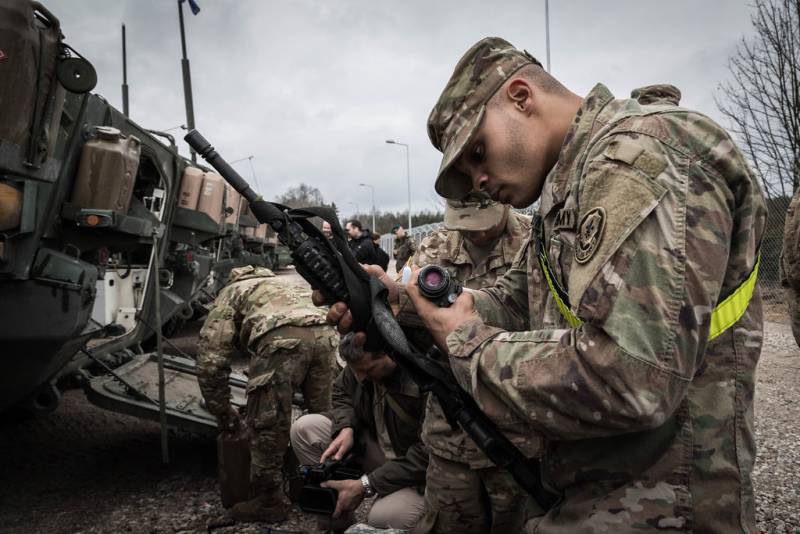 In response to the pulling together of Russian units to the border with Ukraine and the threat of "aggression", it was decided to take similar measures in Europe. Thus, according to Die Welt, NATO is increasing the combat readiness of the Alliance's Rapid Reaction Force (NRF) with a total of 40 troops.
From Monday, December 20, the readiness period for the deployment of the Joint Task Force (VJTF) as part of the Rapid Reaction Force in the most dangerous sector will be reduced from 7 to 5 days. At the same time, other NRF units were also put on high alert, among which were special forces and military logistics.
The VJTF includes about 6400 military personnel from the UK, USA, Poland, Italy, Spain and other NATO countries.
Meanwhile, on Tuesday January 21, NATO Secretary General Jens Stoltenberg drew attention to the "unprovoked and inexplicable" build-up of Russian forces near the borders with Ukraine. In connection with the current circumstances, Stoltenberg noted the need to hold a meeting of the NATO-Russia Council early next year.
Commenting on the intentions of the general secretary of the western bloc, the deputy head of the Russian foreign ministry, Alexander Grushko, allowed the convening of the Council, but before that, the West must respond appropriately to Moscow's initiatives on international security.