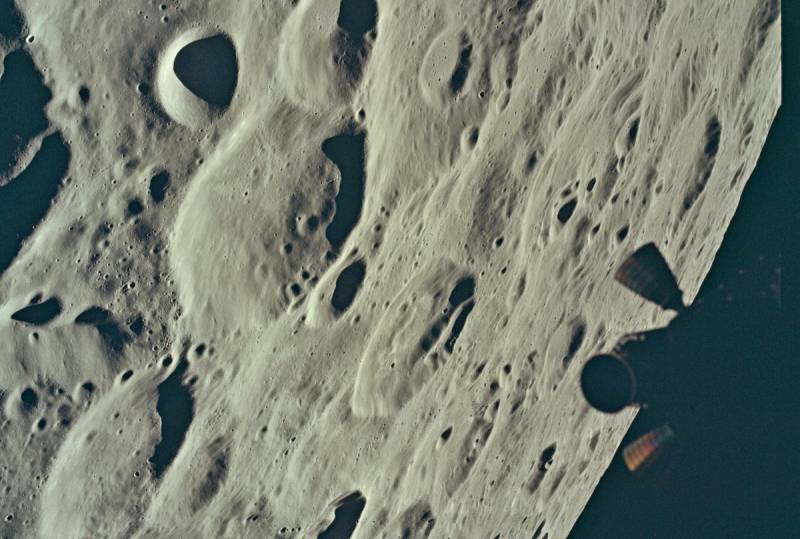 One of the most attractive and at the same time absurd ideas of our time is the speedy colonization of Mars. It is most actively promoted by the "PR genius" American billionaire Elon Musk, who declares that he is ready to die on the Red Planet. Well, the latter is easy. Let's talk about whether it is really worth spending resources on the "Martian race", and what might actually be behind it.
According to Musk, humanity is closer to colonizing Mars than ever before. Naturally, thanks to him and his company SpaceX. Quite a controversial statement, but first things first.
A Space Odyssey by Elon Musk
In the mind of a billionaire, a mission to the Red Planet might look like this. The BFS spacecraft, the Big Fucking Spaceship, aka Big Fucking Spaceship, will fly to Mars, and the giant reusable BFR launch vehicle, the Big Fucking Rocket, will launch it into orbit. It will fly to the spacecraft in orbit until it fills its tanks with methane to the brim. After "Big Fucking Spaceship" will release solar panels and fly towards the target with a hundred colonists on board. The flight duration should be between 30 and 90 days.
The launches will take place every two years, when the third and fourth planets in the solar system are closest to each other. The ships of the next generation will be able to send already 200 settlers. According to Musk's calculations, in about 5000 flights it will be possible to form a stable self-sufficient settlement on the Red Planet. At the same time, SpaceX promises to make "Big Fucking Spaceship" a return ship. To do this, already on the Red Planet, it will be necessary to somehow produce a sufficient amount of methane.
For those who grew up on science fiction novels and "space operas", all this seems to be quite realizable and terribly romantic, which is what the "PR genius" actively uses. But is it really so?
The time has not come
There is a huge amount of scientific and popular science literature explaining why Elon Musk's project is not feasible in the foreseeable future. Here are the most key points.
At first
, humanity does not yet have a powerful enough launch vehicle capable of sending an expedition even to the close Moon, what is Mars?
Secondly
, the flight itself will turn into a real nightmare. For example, the Russian Academy of Cosmonautics named after K.E. Tsiolkovsky prepared a work entitled "Manned Expedition to Mars", from where we will quote the following passage:
Space motion sickness, sinus congestion, constipation, headache, skin irritation and dryness, abscesses, minor abrasions and bruises, corneal inflammation or abrasions, upper respiratory tract infection, insomnia, otitis media.
Constipation and otitis media - and no interstellar romance for you! Plus, the loss of muscle and bone tissue from weightlessness, plus the flow of blood from the lower extremities to the upper body and to the head to edema and other negative reactions of the body. Also, despite the protection of the spacecraft, the astronauts will inevitably receive their share of radiation, which can be fatal if a powerful flash occurs on the Sun during the flight. No wonder Mr. Musk honestly warns:
Are you ready to die? Then you are the right fit for us.
Thirdly
, even if the flight goes well and the ship sails, then what? How and where to live there, what do the colonists do for the rest of their lives? The Red Planet does not have a magnetic field, therefore it is not protected from the terrible solar radiation. That is, you cannot walk romantically in spacesuits on the reddish dunes, because then you will die in agony.
In reality, you will have to dig deep under the surface and live in bunkers, which you still have to build from something, somehow provide water, air, electricity and other necessary supplies. And where to get it? Take it with you? You don't get dung. Interplanetary flights are no joke, every gram of payload is worth its weight in gold. Produce locally? And from what? An industry capable of producing, for example, domes for settlements, water filters or nuclear reactors will not come out of nowhere. Local resources still need to be explored and developed, if they are found there at all in the required volumes.
The romance will end in 1-2 weeks, and then life will turn into a real hard labor. And for this Elon Musk wants to sign a million people? Terraform Mars so that there is air and apple trees bloom? Of such
of technologies
humanity does not have it yet, unless it is to carry out a thermonuclear bombardment of the Red Planet, as the "PR genius" spoke of.
Sorry, of course, but this is all unrealistic at the current level of technical development. And most importantly, why all this? To settle the human race on several planets so that it does not die at once on Earth during a global cataclysm? Wouldn't it be easier for the "hegemon" to stop waving the "nuclear club", aiming its ICBMs at Russia and China? Humanity will die out from the consequences of a nuclear or bacteriological war rather than from an asteroid hitting the planet.
By the way, this whole venture of Mr. Musk with Mars is very much reminiscent of the justification for the launch of nuclear weapons by the Americans into orbit, allegedly to "warm up" the atmosphere of the Red Planet. Well, we don't believe it!
What to do and where to fly?
Summarize. Colonization and even more so the terraforming of the Red Planet in the coming decades is simply impossible. If someone wants to fly there in spite of everything, then please. But this will clearly be a one-time expedition. Quite possibly one way. The level of technology still has to seriously grow to the realization of such tasks.
For example, instead of a chemical or nuclear engine, the ship should be equipped with an annihilation engine powered by antimatter. It sounds, at first glance, fantastic, but in fact, it is much more realistic than Musk's project. The dimensions of such a ship will be several times smaller, and the speed will be higher, which will make a visit to Mars not a feat, but a completely routine event. By the way, quite real steps towards interplanetary flights are being made on Earth, where they have already learned to obtain antimatter, albeit in microscopic quantities.
As for the need for the resettlement of mankind on other planets, then everything is ambiguous here. If colonists from warring countries will actually move to Mars, then where is the guarantee that they will not kill each other in the event of a war between them on Earth? The moral is this: if you want to master the Red Planet, first agree with each other on your own, and then colonize it together, in the marks of international cooperation, like the ISS.
By the way, the second home for humanity could well become the Moon, which is closer, better explored, and the cost of delivering materials and equipment to it would be incomparably less than to Mars.