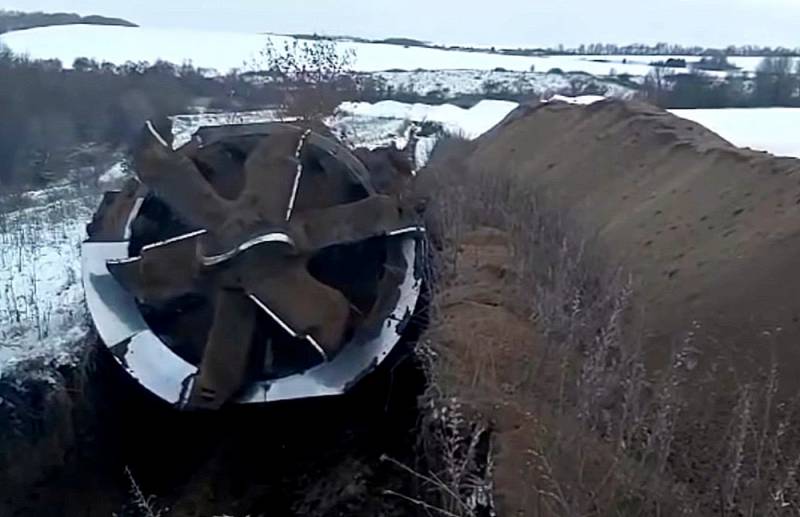 The Ukrainian Border Guard Service has published a video demonstrating the work to strengthen its borders on especially "dangerous" sections of the border with Russia. Apparently, in Kiev from day to day they expect an "invasion" of troops, about which the lazy one has not already written.
So, one of the videos shows how the territory of the Sumy border detachment is being equipped with anti-transport trenches and ditches using the MDK-3 engineering vehicle.
However, it is not known whether this will help in the event of an "enemy" attack, since Russia
tightens
to the borders
machinery
to overcome all sorts of obstacles. So, in early December, the media flew around the pictures of the movement in the direction of the border with Ukraine of heavy mechanized bridges TMM-3M2 and engineering vehicles for clearing IMR-2M.
Meanwhile, in the opinion of Lithuanian President Gitanas Nauseda, amid a possible aggravation of the situation between Moscow and Kiev, NATO may "lose the balance in the region." To prevent this from happening, the alliance must pull troops to its eastern borders and strengthen its military potential. It is also necessary to develop a clear scenario in case of any actions by Russia. The Lithuanian leader said this on Monday December 20 at a joint press conference with the presidents of Ukraine and Poland, Volodymyr Zelenskyy and Andrzej Duda, respectively.