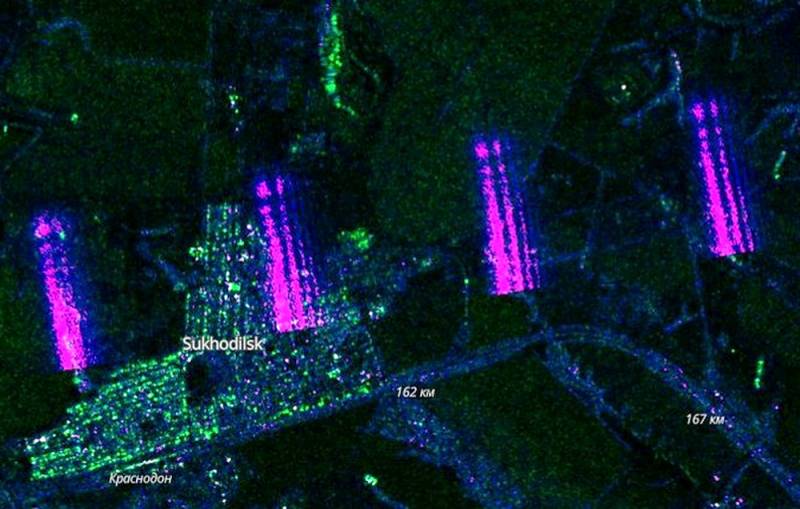 Russian radar systems located on the territory of the Southern Military District are interfering with the western tracking satellite Sentinel-1 SAR, which regularly conducts radio and radar reconnaissance in the region. This conclusion can be drawn from the images published by the Sentinel Hub resource. According to some experts, the concentration of Russian units equipped with radar and electronic warfare on the southern borders indicates Moscow's readiness to intervene in the conflict in Donbass, if the situation so requires.
It should be noted that the media wrote about the work of Russian electronic means in the Southern Military District back in April this year. Then the 49th Combined Arms Army took part in tactical exercises, during which radio suppression of the channels of unmanned aerial vehicles was carried out using the Silok-01 systems, the R-934BMV automated jamming station and the promising Pole-21 system.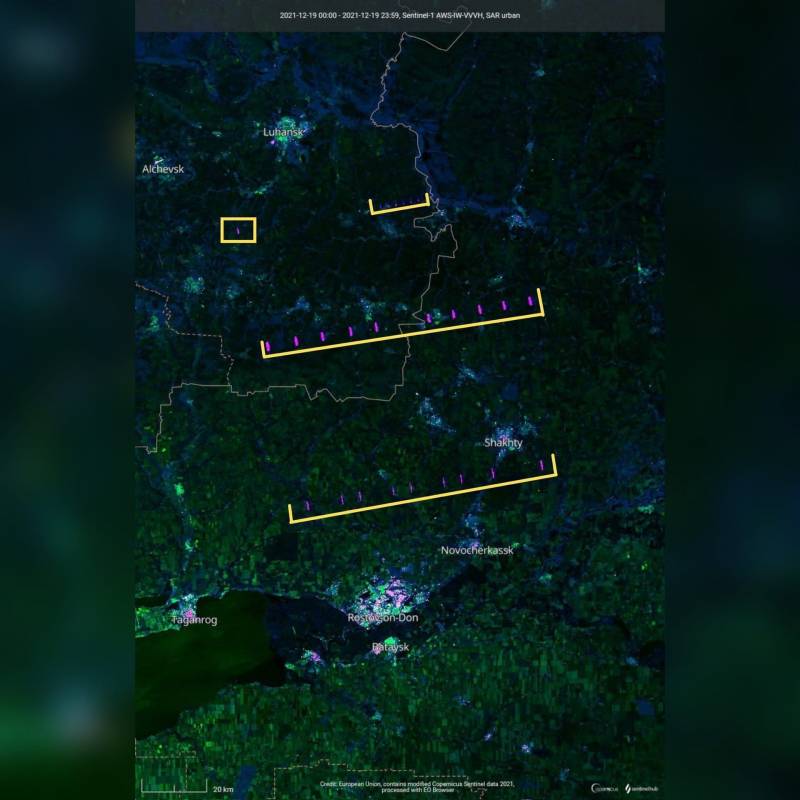 In addition, Moscow plans to equip air defense units in Crimea and the Rostov region with S-300PM-2 air defense systems, which should replace the older S-300 modifications. According to a number of military experts, the deployment of the S-300PM-2 in these regions along with the existing S-350 Vityaz and S-400 systems will significantly strengthen the air defense of Russia's southern borders.
Meanwhile, Washington continues to monitor the concentration of Russian troops near the border with Ukraine. The preservation of a large military presence of the Russian Federation in this region was announced by the press secretary of the US Department of Defense, John Kirby.