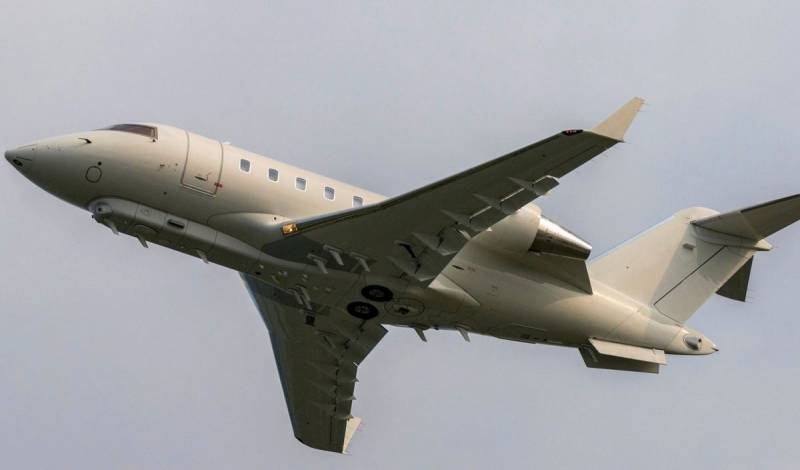 An experimental secret electronic reconnaissance aircraft (RER) Bombardier Challenger 650 ARTEMIS (CL-650, w / n N488CR, callsign BRIO68) belonging to the US Ground Forces was again seen near Crimea. This board developed particular activity in this region during the period from 3 to 9 December, carrying out daily reconnaissance missions near the Russian borders over the Black Sea.
For example, the
remembered
an attempt on this side, together with the strategic aircraft RER Boeing RC-135V Rivet Joint of the US Air Force, assigned to the 55th Air Wing (Offatt Air Base, Nebraska) of the 38th Reconnaissance Squadron (b / n 63-9792, call sign OLIVE92), which took off from the air base Ships on the island of Crete (Greece), disguise themselves as a civilian airliner. Then a passenger plane flying from Tel Aviv to Moscow was forced to change direction in order to avoid a dangerous approach with US RER aircraft over the Black Sea. CL-650 was also spotted on December 14th.
This time, on December 21, the CL-650 approached Sevastopol at a distance of 84 km. He flew along the coast of the Crimean Peninsula and Krasnodar Territory, after which he headed to Georgia, where he visited the borders of Armenia and Azerbaijan. This is reported by monitoring resources.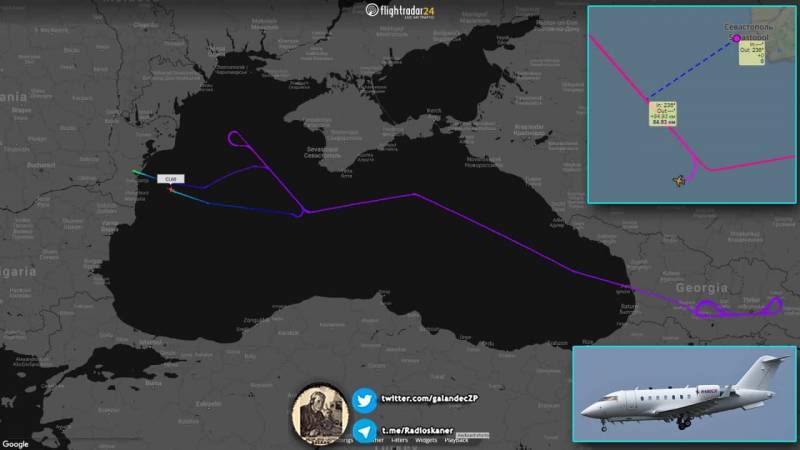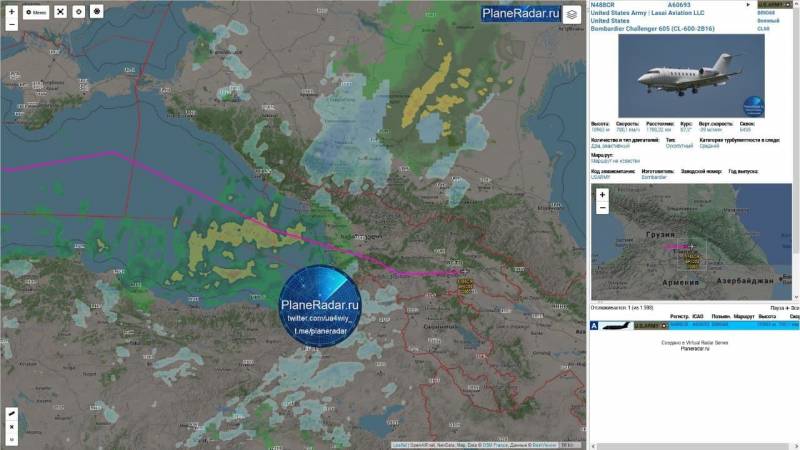 We remind you that CL-650 is temporarily, from September 2020, based at the airport. Michael Kogalniceanu near Constanta (Romania). It is from this air harbor that he goes on reconnaissance missions. It flies in two directions. The first is indicated above - the overflight of the Russian Black Sea coast and further into the Transcaucasia. The second is flights towards the Kaliningrad region, the Baltic states and overflights of the Belarusian border from Poland and Lithuania.
ARTEMIS (Airborne Reconnaissance and Targeting Multi-Mission Intelligence System) is based on the Bombardier Challenger 650 business jet, which appeared in 2015. In 2020, the CL-650 entered service with the US Army.