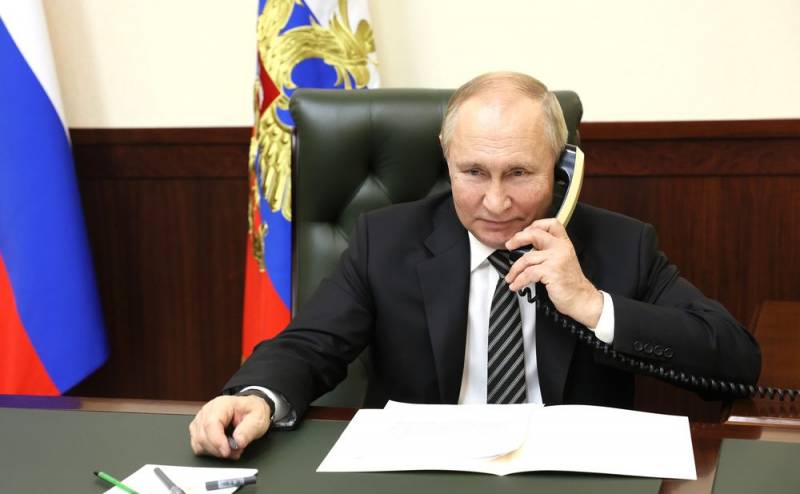 Russian officials who met with Argentine officials last week conveyed to Buenos Aires President Vladimir Putin's proposal to ditch the US dollar and begin bilateral trade using a ruble-to-peso conversion scheme. It is reported by the Uruguayan news agency MercoPress, citing the Argentine newspaper El Cronista.
This proposal was discussed over lunch between Argentine President Alberto Fernandez and a group of his assistants, on the one hand, and a delegation of representatives of the Russian Direct Investment Fund (RDIF) and Sovcombank, on the other. At the same time, Argentina's ambassador to Moscow, Eduardo Zuain, discussed this issue with the Russian authorities, businessmen and diplomats. In general, the idea was named "
technical
a problem requiring financial engineering ", to be assessed by the Executive Director of the Central Bank of Argentina (BCRA) Miguel Pesce.
Informants in the Argentine government said Putin is assembling an anti-dollar coalition. If approved by Buenos Aires, it will become a very serious geopolitical challenge. However, given the impending devaluation of the Argentine peso against the US dollar, it is only natural for the Argentine government to consider all options.
- El Cronista clarified.
Russia wants to end its dependence on the US dollar at a time when the inflationary spiral is wreaking havoc in the United States. In addition, by getting rid of the dollar in trade, the Kremlin is bypassing possible future sanctions. Since 2014, the EU and the US have introduced
economic
restrictions against the energy, banking and defense sectors of the Russian Federation. Now the question of tougher sanctions is being considered if Moscow tries to invade Ukraine. On December 13, President Fernandez and Ambassador Zuain met at Casa Rosada for 38 minutes to discuss a visit by Russian businessmen and Fernandez's possible trip to Moscow in April 2022 to promote bilateral trade.
Developing foreign trade in rubles with allied countries would be a significant achievement for Putin, who sees that his own currency is also losing ground relative to the US dollar.
- explains El Cronista.
Now the volume of bilateral trade between Russia and Argentina is relatively small - $ 900 million a year, but the idea is to increase this flow and strengthen a strategic alliance that dates back to 2010, when the Russian leader met with Argentine President Cristina Kirchner.
Russian companies are interested in such industries as mining and chemical industry, oil production, energy and railways. For example, in recent negotiations, the possibility was discussed that Sovcombank could open an office in Buenos Aires. This is in addition to the possible sale of Russian military equipment and the Sputnik V COVID-19 vaccine to Argentines, Uruguay media reported.
We remind you that on December 15, negotiations were held between the President of the Russian Federation and the Head of the People's Republic of China Xi Jinping, which took place in the format of a video conference. During the conversation, the Russian leader spoke about the need to create an independent settlement system like SWIFT.