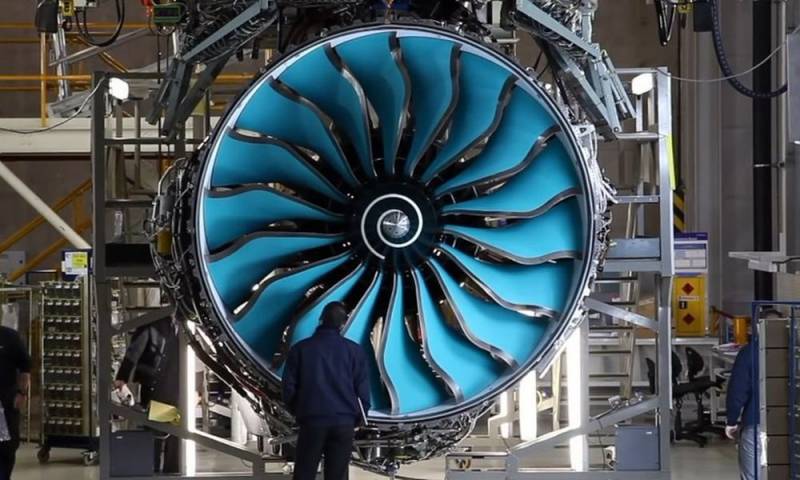 The Russian government is allocating over 44,6 billion rubles to accelerate the development of the PD-35 power unit - a project of a promising two-circuit turbofan super-high thrust aircraft engine (taking off from 33 to 40 tons). This was reported by the press service of the Cabinet of Ministers, referring to the relevant order signed by Prime Minister Mikhail Mishustin.
It is noted that such support is extremely important for aircraft and engine building in Russia. It is specified that the money will be directed from the reserve fund.
PD-35 is required for wide-body long-haul passenger and super-heavy cargo (transport) aircraft. Previously, such engines were not created in the Russian Federation, and the project is being implemented within the framework of the state program "Development of the aviation industry".
On December 9, the prime minister mentioned the additional spending of funds at a meeting devoted to aircraft engine building, which took place during his trip to the Perm region. This has now been documented.
We remind you that in the summer of 2016 at the enterprises of the United Engine Corporation (part of Rostec), the development of PD-35 started, the project was ready by the end of 2017. As part of the work, it was supposed to scale the PD-14 gas generator (aircraft engine for the medium-range narrow-body MS-21) with the addition of an additional stage at the outlet of the high-pressure compressor. The plan was to create a demonstrator in 2023, complete development in 2025, and start mass production by 2028.
At the end of July 2020 from UEC-Aviadvigatel
сообщили
that the fan for the PD-35 engine with blades made of polymer composite materials (PCMs are needed to reduce weight) has successfully passed the first tests. A similar
by technology
before that, only the USA, Great Britain and France possessed. In mid-September at UEC-Aviadvigatel
ended
assembly of a demonstration gas generator of the PD-35 engine. In October 2021, Rostec announced the start of its tests. On November 30, the head of the Ministry of Industry and Trade of the Russian Federation Denis Manturov said that in the summer of 2022, the department will determine the direction of further development of the PD-35 engine, choosing between two possible versions - with a capacity of 24-35 tons or 35-50 tons.