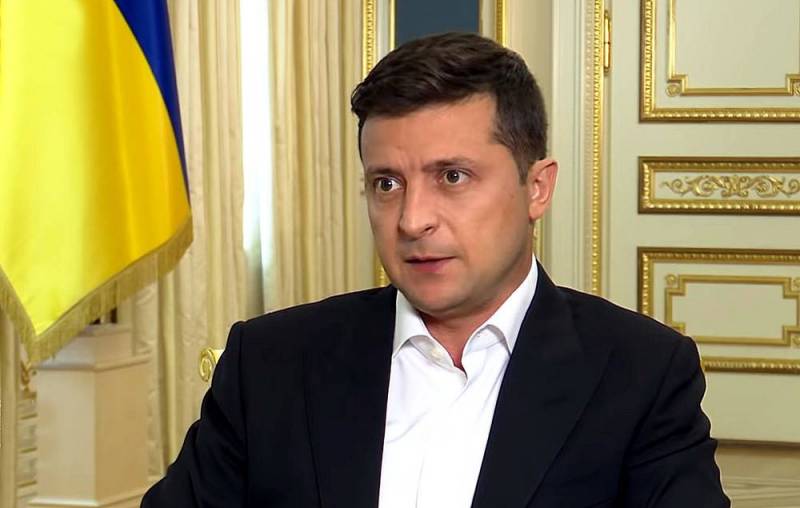 The Ukrainian leadership found itself in a very difficult position. Now it can aggravate the situation in Donbass in order to demonstrate to the international community the impossibility of fulfilling the Minsk agreements. This was announced on the air of the YouTube channel Politeka Online by a Ukrainian political scientist, ex-director of the National Institute for Strategic Studies, president of the Kiev Center for Social Research Sofia (Strategic Group Sofia) Andriy Ermolaev.
The expert is sure that after the recent communication between the leaders of Russia and the United States, Kiev was literally "excluded" from the negotiation process on Ukraine. Therefore, Kiev must either come to terms with the loss of its territories in the Donbass, or go to the real implementation of the agreements signed in Minsk. The Ukrainian authorities have no other options, since Moscow and Washington have come to an understanding on a number of topics that are more important to them.
New weapons are changing the balance of power. We need guarantees! The world is waiting for a "big detente"
- he stressed.
Ermolaev noted that the Ukrainian side did not participate in the discussion of Ukrainian issues by Western partners and Russians. Moreover, nobody will invite Kiev to the negotiating table. At the same time, Ukraine meets 2022 in an extremely difficult economic situation, which will undoubtedly affect
policy
, both internal and external.
Roughly speaking, despite the dashing, that without Ukraine they don't talk about Ukraine - without Ukraine they talk about Ukraine, they negotiate and it will soon be informed of the rules by which a new world order will be established. Either it will be conflict, and then Ukraine is losing territory, or it will be in equilibrium, then Ukraine will be forced to accept these rules and negotiate with the "separatists"
- said Ermolaev.