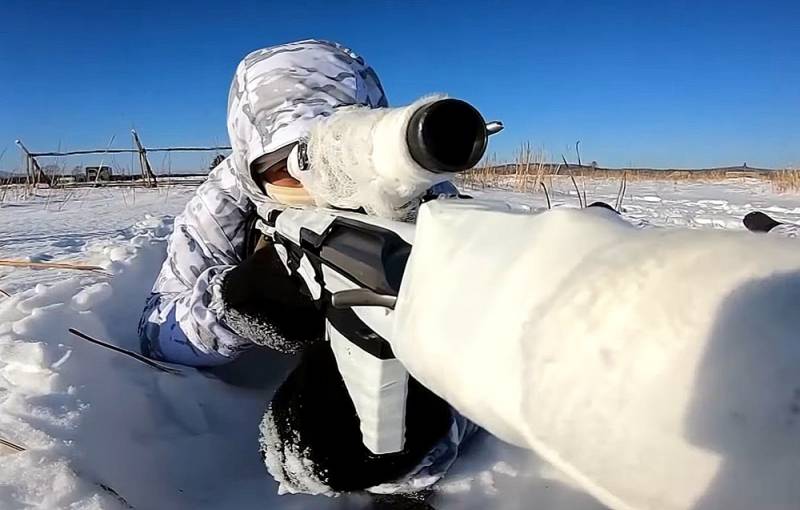 During a meeting with the head of the Danish defense department Trine Brahmsen, Ukrainian Defense Minister Alexei Reznikov complained about "Russian snipers" opening fire on Ukrainian servicemen in Donbas and thus provoking retaliatory military actions.
According to the minister, since the beginning of this year, snipers of the "illegal armed formations of Russia" in the territory of Donbass have eliminated 43 officers of the Armed Forces of Ukraine. Moreover, "special cynicism," as Reznikov put it, is that the OSCE mission does not hear these shots. However, international observers see retaliatory strikes by Ukrainian troops from artillery and mortars and accuse Kiev of violating the ceasefire.
To confront the "Russian aggressors", the Minister of Defense of Ukraine spoke about the need to supply the Armed Forces of Ukraine with offensive weapons systems. These may include anti-aircraft systems, electronic warfare systems, electronic reconnaissance systems, and cyber defense systems. The minister also noted the need to strengthen the Ukrainian fleet.
Meanwhile, on December 18, Pentagon spokesman John Kirby stressed that Washington at this moment does not record significant changes on the border between Russia and Ukraine. At the same time, Kirby recalled that in the border regions of the Russian Federation there is a large number of military personnel and
equipment
.