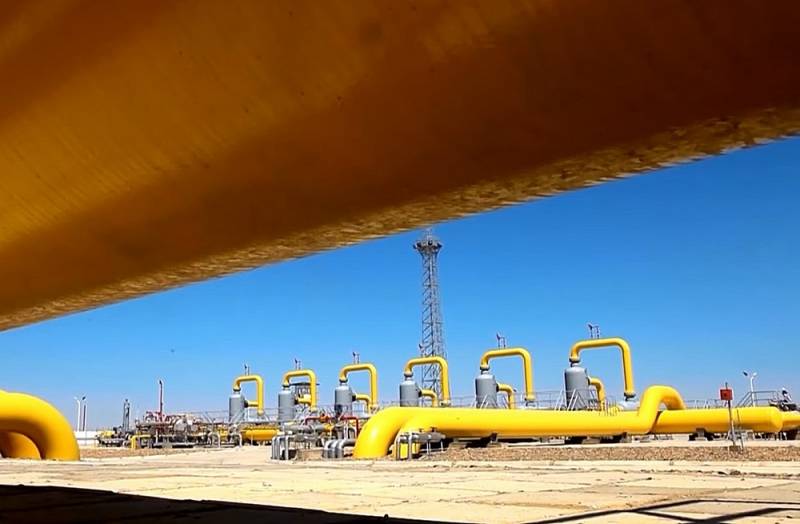 Russian Gazprom has reduced the volume of gas transit through the Yamal-Europe pipeline to Germany to record low volumes. So, for December 20, the company has planned for deliveries of only 3,8 million cubic meters out of a possible 89,1 million. In this regard, prices for "blue fuel" in Europe soared to new heights.
The decline in gas transportation volumes began on Friday, December 17th. On that day, a day-ahead auction was held, when the company could buy out the pipeline's transit capacity the next day, as it had done before, but did not.
Experts note that the collapse of the Yamal - Europe transit is connected with a small amount of gas in Gazprom's storage facilities. A peak in gas consumption in Russia is expected in about a month, and the corporation is actively taking gas from storage facilities in the central regions of the Russian Federation to meet internal needs.
Meanwhile, due to a decrease in the volume of pumping through the Yamal-Europe gas route, gas prices on the continent jumped to $ 1900 per thousand cubic meters (according to the ICE stock exchange), which exacerbates the situation with the supply of gas to Europeans in a cold snap.
According to a number of analysts, Gazprom's supplies to the EU in 2021 are hitting anti-records even in comparison with the covid 2020. In Brussels
policy
make
nervous statements accusing Moscow of manipulating the gas market.