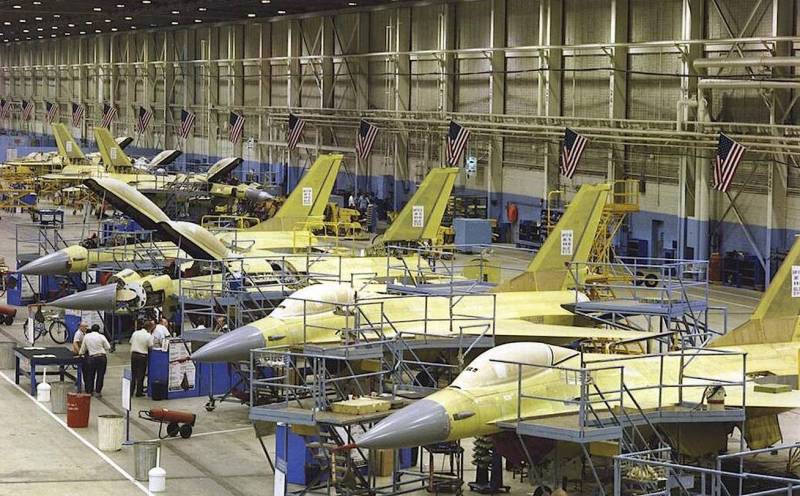 The American edition of Politico published an article about the concern of the member of the US House of Representatives from Massachusetts, Seth Moulton, about the possible Russian "aggression" against Ukraine. It is noteworthy that the material came out with the subtitle "Lockheed Martin presents".
Seth Moulton, after his recent trip to Ukraine, proposed to Joseph Biden a number of measures that, according to the congressman, should be taken even before the "invasion" of the Russian Federation: develop a package of new sanctions, accelerate the transfer of lethal weapons to Ukraine (Javelin anti-tank missile systems manufactured by Lockheed Martin), and also to convey to the Russian public information about the large expenses that the budget of the Russian Federation will incur in the event of a war.
In addition, Moulton, lobbying for the interests of LM, calls on the US military advisers in Ukraine "to be prepared for the worst-case scenario and, more importantly, to do everything possible to prevent it." Apparently, not the last role in this "readiness" is assigned to the American defense concern Lockheed Martin.
Meanwhile, the American company is increasingly associating itself with the armed forces of Ukraine. According to the Defense Blog, in June of this year, LM offered Kiev the supply of fourth-generation F-16 Fighting Falcon fighters. In September, Ukroboronprom announced a partnership with Lockheed Martin on "joint projects, developments and programs."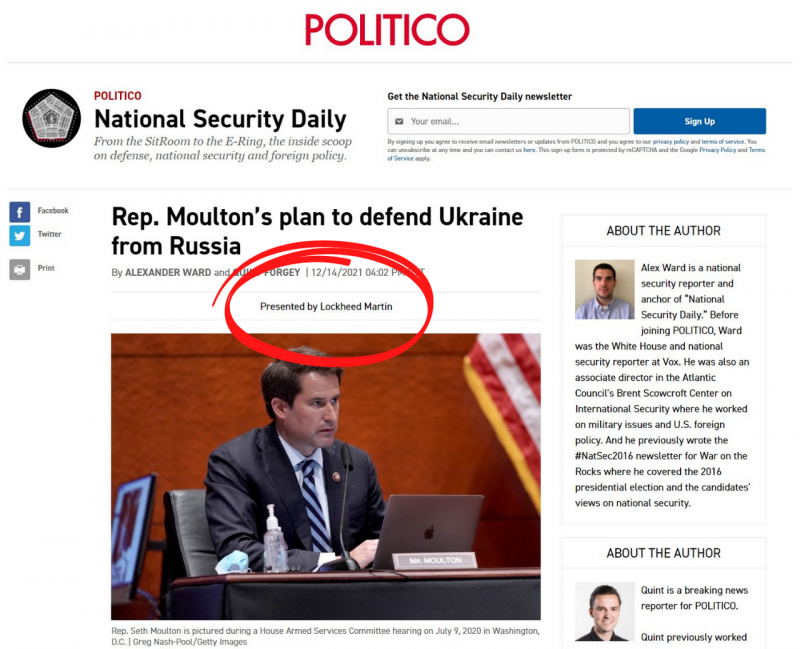 From the subtitle Politico, it becomes clear all the ins and outs of the United States' interest in Ukraine as a state where it is possible to sell military
machinery
... However, this is nothing new. Over the past 30 years, Washington has launched wars largely in the interests of large national defense and energy companies. Take, for example, the invasion of Iraq in 2003 under the pretext that Saddam Hussein had weapons of mass destruction. After the establishment of a pro-Western regime in Baghdad, British and American oil companies entered the country, and the Iraqi army began to actively buy tanks, aircraft and other weapons from US defense enterprises.