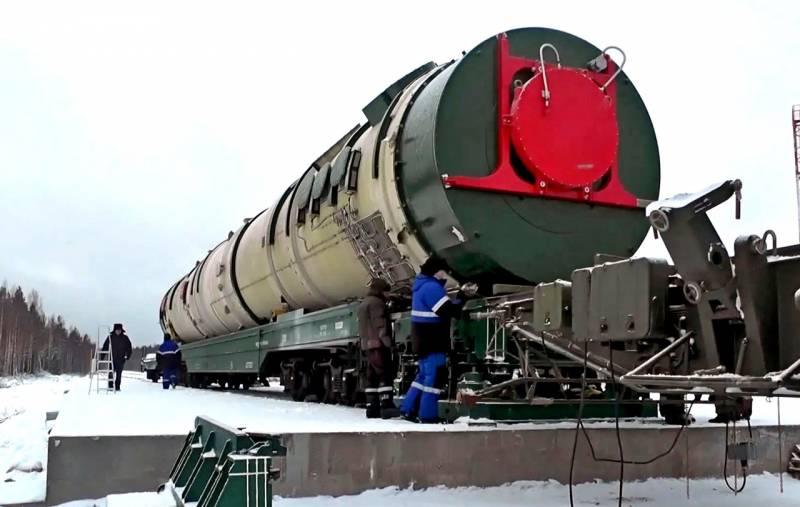 In Russia, the dates of the first test launch of the RS-28 "Sarmat" missile system have been postponed to a strategic range. This became known to the agency
TASS
... As a media source in the country's military-industrial complex clarified, the launch will take place in the first quarter of 2022.
It was originally reported that the rocket flight test program would include two launches from the Plesetsk cosmodrome in 2021. Then the test plan was reduced to one launch at the end of the year, in December.
According to the commander of the Strategic Missile Forces, Colonel-General Sergei Karakaev, next year the first regiment of the "Sarmat" complex should go on alert. These plans, however, are unlikely to correspond to the current state of affairs, and are likely to be shifted to the right.
The RS-28 Sarmat missile system is to replace the Soviet heavy liquid-propellant missile R-36M Voevoda. The peculiarity of the "Sarmat" lies in its practically unlimited range of use. For example, the missile will be able to hit targets on the territory of the most probable enemy of Russia both along a trajectory through the North Pole and through the South Pole, which significantly complicates its interception.