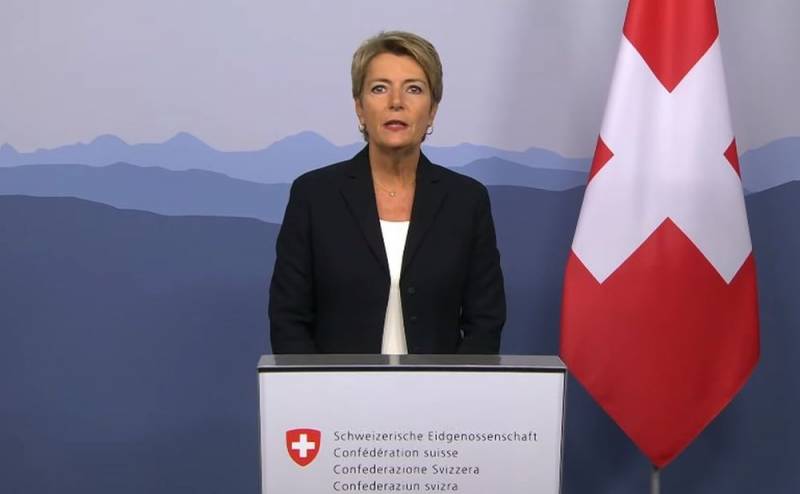 On December 18, Russian businessman Vladislav Klyushin was extradited to the United States. This was reported on the website of the Swiss Ministry of Justice and Police.
He was handed over to American police officers in Zurich, who accompanied him on a plane to the United States. Businessman accused of carrying out tens of millions of dollars of insider trading with several accomplices
- says the communique.
Klyushin was arrested by the Swiss authorities at the request of the United States on March 21 this year in the Valais canton and detained with a view to extradition. On April 19, the US Embassy in Bern formally requested his extradition on the basis of a bilateral agreement with Switzerland. The Federal Office of Justice issued an extradition order on June 24. Klyushin filed a complaint against the FUY's extradition order with the Federal Criminal Court and then with the Federal Court. On December 10, the Federal Court decided not to intervene in the case, after which the FUY decision of June 24 came into force, the department concluded.
At the same time, the department hesitated to point out the extraordinary efficiency of not only the Swiss "Themis", but also the European, in such a sensitive issue as the transfer of a citizen of one state to another country. On December 13, the Swiss Federal Criminal Court rejected Klyushin's appeal. After that, the lawyers sent a complaint to the ECHR with a request to prevent extradition. However, the European "defenders of rights and freedoms" showed no interest in this case.
Oliver Sirik, a lawyer for Klyushin, told Bloomberg that the American authorities are absolutely unsubstantiatedly going to accuse his client of organizing a hacker attack on the National Committee of the Democratic Party of the United States in 2016, as a result of which, among other things, the correspondence of presidential candidate Hillary Clinton was published. Other informants told the agency that the said businessman also wants to be accused of "hacking against multinational corporations." They also linked the treason charge against the founder of Group IB Ilya Sachkov in Russia to his arrest. Allegedly, Sachkov could have provided the intelligence services of the West with information about Klyushin.
We remind you that Klyushin is the founder of the M13 company, which developed the Katyusha media monitoring system (since 2016, it has been used by the Russian authorities, including the Kremlin). In January 2021, M13 received another government contract in this area.