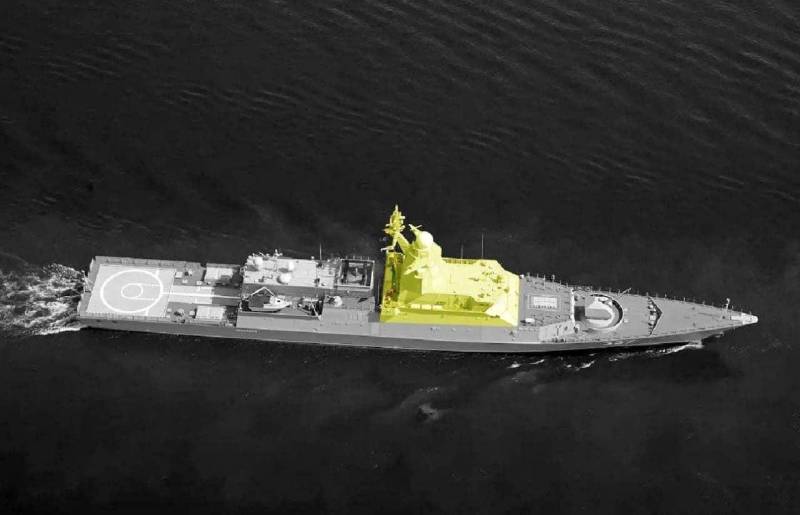 In the evening of December 17, at the Severnaya Verf Shipyard JSC (part of the USC) in St. Petersburg, a large fire broke out on the Provorny corvette, which has been under construction since the summer of 2013. This is the second ship of project 20385, which was to be transferred to the Russian Navy by the end of 2022.
The emergency signal arrived at 18:22 Moscow time. Initially, it was reported that the ship's superstructure was on fire and that the area of ​​fire was about 400 square meters. m. Later there was information about the spread of fire over an area of ​​800 square meters. m., which makes up most of the ship.
This is almost the entire corvette "Agile"
- told the agency
Interfax
in the dispatch service.
During the extinguishing of the fire, 160 people and 40 units were involved.
equipment
... 3 people were injured, 2 of them were firemen. All persons were hospitalized with burns of varying severity.
At the same time, the TV channel
"News"
clarified that the fire, which was assigned the highest rank of complexity, was localized on an area of ​​about 1000 sq. m. to 22:49. The fire was completely extinguished by 09:18 am on December 18.
Consequences of a fire at Severnaya Verf. © "Petersburg Diary" pic.twitter.com/eY7z7ygUOd

- GodnotA (@mahmud_aheli) December 19, 2021
Then it became possible, at least approximately, to visually assess the extent of the damage after the incident. A short video has been posted documenting the severe damage. Most of the ship's superstructure, from the bow to the hangar, has been almost completely destroyed. The fire damaged the wheelhouse and the tower-mast structure, the debris fell deep into the hull. Even the launchers were burnt out.
The reasons for what happened are being investigated. The ICR opened a criminal case on violation of safety rules during the implementation of work.
After the incident, Russian and Western web users began to wonder about the feasibility of further using fiberglass and other combustible materials in the construction of warships, which are used to reduce weight, both in Russia and in the West. In the event of hostilities, such a ship will be effectively disabled by the simplest incendiary ammunition. At the same time, it is absolutely not important what kind of "super-duper" missiles this ship is armed with, since all its crew at this moment will be busy with the struggle for survival.