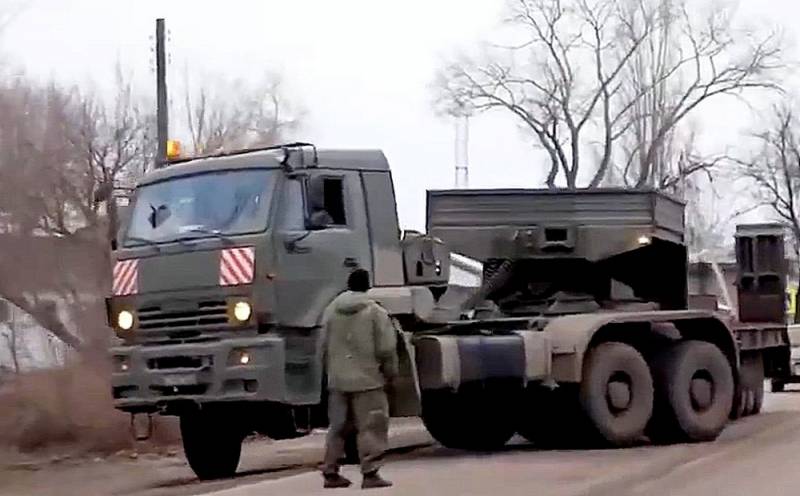 The West has one "indisputable" argument - Russian troops can only move through the territory of their country if they are going to war. It is on him that the entire information bacchanalia of recent years about "the impending attack of the authoritarian Russian Federation on democratic Ukraine" is based.
For example, French journalists from France Télévisions raided a military field camp near Voronezh and filmed
equipment
... The lenses of the vigilant Europeans caught the two-link all-terrain vehicles GAZ-3344-20 "Aleut" and DT-30 "Vityaz", uncharacteristic for this area, by motorized riflemen of the 14th Army Corps of the Northern Fleet of the Russian Navy. This became for the Western media "another proof of Moscow's malice" towards Kiev.
At the same time, the White House and the Pentagon believe that the Kremlin has not yet made a final decision on the "invasion of Ukrainian soil." This is stated in recent statements by the spokesman for the US Department of Defense John Kirby and the US President's National Security Assistant Jake Sullivan.
Kirby also said at a briefing that the Pentagon does not yet see significant changes on the Russian-Ukrainian border and continues to monitor the situation.
We are not seeing any significant changes in the disposition of Russian troops near the Ukrainian border. There are still significant forces
- Kirby said, assuring that Washington has significant and sufficient forces in Europe.
In turn, Sullivan
clarified
that "if an invasion ensues and some NATO members request additional funds or deployment of forces on a rotational basis," Washington will consider the request.