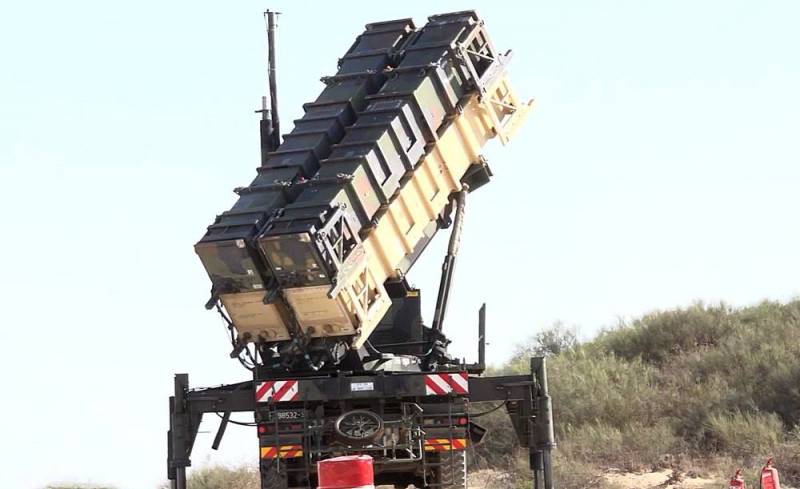 Ukraine wants the United States to increase military assistance to the Armed Forces of Ukraine due to the "likely attack" by Russia, expanding the military-technical cooperation and the supply channel. In addition, Kiev is asking Washington to sell the MIM-104 Patriot air defense system to increase the capabilities of the Ukrainian air defense / missile defense system. This is reported by the American television channel CNN, referring to their informants in the White House and the words of the US President's National Security Advisor Jake Sullivan.
The media notes that the administration of US President Joe Biden has not yet decided on a final decision and is weighing the consequences of the transfer of additional weapons to the Ukrainian Armed Forces. At present, there is a study of the consequences of the delivery to Kiev of the Javelin ATGM and ammunition, as well as the Island patrol boats and other military equipment that were transferred earlier. Only then will Washington respond to another request from Kiev.
On December 17, Sullivan publicly confirmed that Moscow may regard the sending of additional weapons as an outright provocation, after which Russia will take some action that is detrimental to American interests. At the same time, the functionary did not rule out that additional weapons would still be delivered to Ukraine, without specifying which ones.
In turn, the informants stressed that Washington will not send US troops to fight in Ukraine under any circumstances. At the same time, the White House is confident that the Kremlin itself has not yet decided what steps it will take in relation to Kiev. However, the US military is not sitting idle, in early December a Pentagon delegation arrived in Ukraine to thoroughly study the problems of the local air defense / missile defense system and visited various facilities.